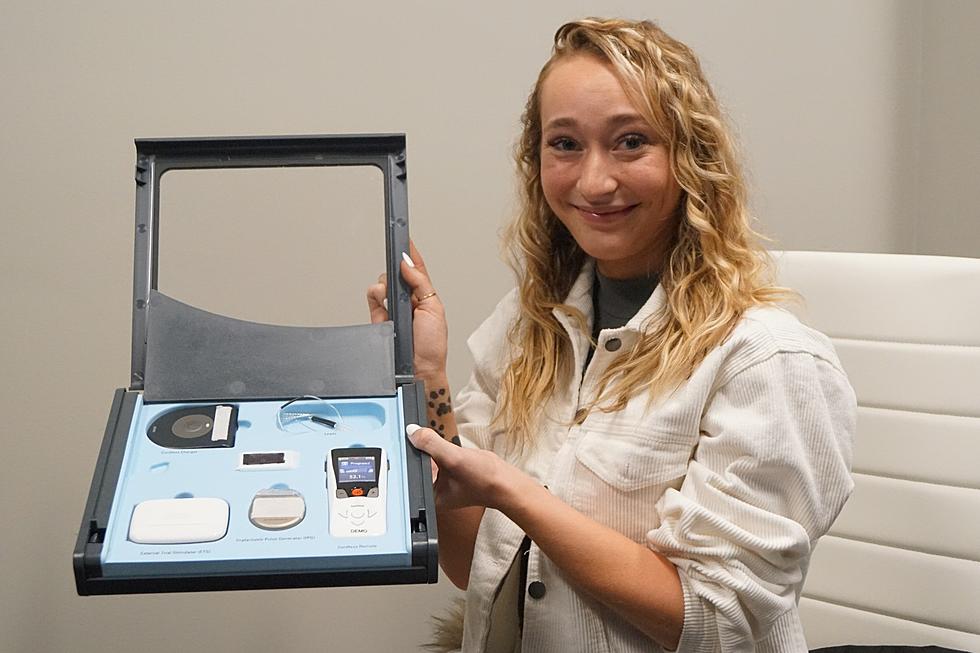 Local Teen To Get New Outlook on Life After Years of Chronic Pain
(Photo: Alex Svejkovsky, WJON)
SARTELL -- For years, 19-year-old Jaida Vogel has dealt with extreme pain and now there is a glimmer of hope.
Jaida injured her knee five years ago and required surgery, however the surgery seemed to only make matters worse. She spent most of her high school days in an wheel chair or on crutches as the pain was too much.
Vogel says no matter what doctor she would see, the answers were the same.
It's in my head, it's not real, take the meds and you'll be fine. I mean it was physical, as you could see my leg swelling and turning purple. I was in constant pain all day, everyday which kept me from doing a lot of things.
After years of feeling defeated, Jaida's family was pointed to the Center for Pain Management Clinic in Sartell. It was there she learned she had developed complex regional pain syndrome.
Dr. Katelyn Parker is a Board Certified Anesthesiologist and Pain Medicine Physician. She says after hearing Jaida's journey and exhausting all other options, they felt she would be a good candidate for a spinal cord stimulator.
The whole idea is that we are tricking the spinal cord into blocking out these painful signals from being able to reach the brain.
Parker says they usually begin with a trial period and if it proves successful, they implant the device permanently under the skin. In Jaida's case, her trial period proved to be successful.
I went everywhere. My leg wouldn't lock up, I got to touch my knee which I haven't done in three years. It was a great week.
The goal of the stimulator is to decrease a patients pain by roughly 50%, and Parker say about 90% of their patients who have the spinal cord stimulator implant have experienced at least that, if not more.
Alan Voegele is a PA-C at the Center for Pain Management. He says for many of their patients, this procedure is an actual life saver.
It's crazy to think that, but when pain is all you think about day in and day out, that's not a life people want to live. So to give them second hope is a cool opportunity to have.
Jaida is scheduled to have her outpatient procedure Wednesday.
She says she's excited to live a normal life again and hopes her story inspires others to know there are doctors willing to help.
KEEP READING: See 25 natural ways to boost your immune system