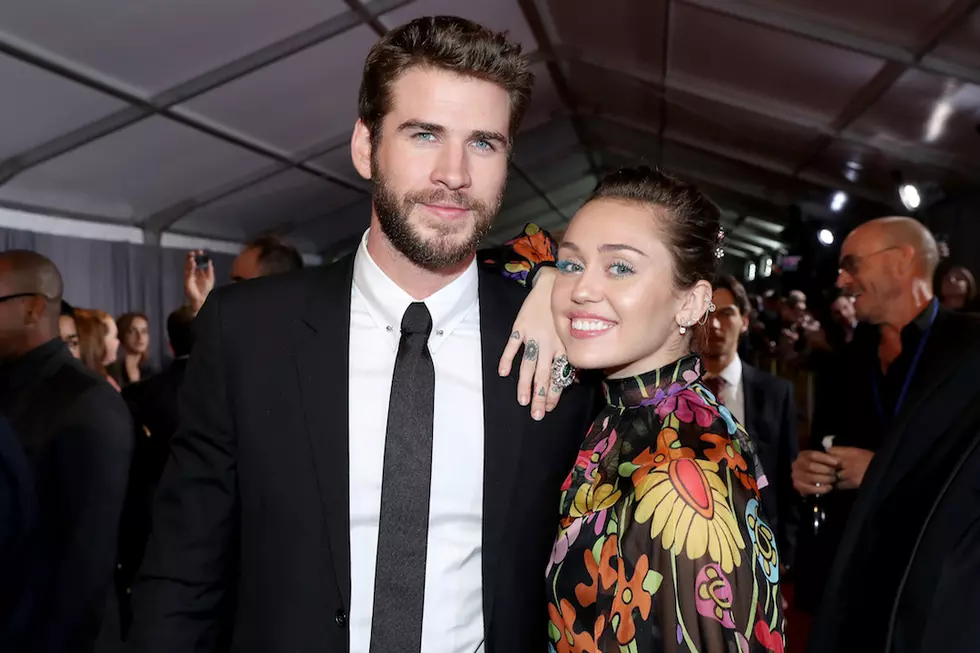 Watch Liam Hemsworth Pull an Epic Prank on Miley Cyrus
Getty Images for Disney
Miley Cyrus posted a video to her Instagram Stories over the weekend that began innocently enough. She and fiancé Liam Hemsworth are riding in the car. He's driving, and she's singing and dancing along to a rap song. The 28-year-old actor dances along as well, until he exclaims, "Oh s**t!" and pretends to lose control of the vehicle, causing Cyrus to drop her phone.
"I f**king hate when he does this s**t," the 25-year-old musician/actress wrote about the video on Instagram. But, come on, that's pretty hilarious.
This is not the first time Hemsworth has pulled this epic prank on Cyrus. In 2016, she posted another video that was totally ruined by her beau. "Babe, stop, seriously!" she exclaims in the Instagram clip.
The couple has been together on and off for nearly a decade now, and though they're being very hush hush about their wedding plans, an ET source reports they're learning from their mistakes when they were originally engaged in 2012.
"They felt such pressure to make it the most spectacular wedding in the world," the source explained. "But that was the downfall of their relationship and led to their breakup. This has been such a long, drawn-out process. They joke about the idea that when they finally get married, people won't believe it's real!"
20 Things You Didn't Know About Miley Cyrus: