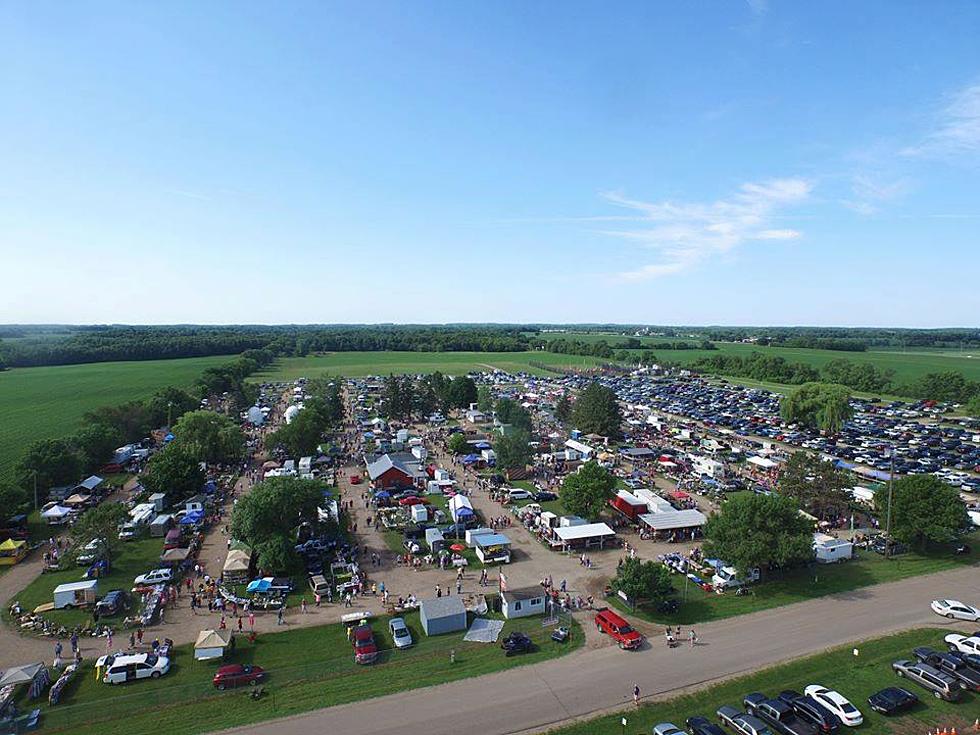 Last Two Weekends for This Giant Swappers Meet in Minnesota
Wright County Swappers Meet Facebook
If you love everything unique, interesting, foodie, farmers market, crazy, the "you name it" type of things, you will want to take advantage of this flea market/swappers meet.
It's the Wright County Swappers Meet located in South Haven, Minnesota. It runs all summer long, and this Saturday, October 21 and next Saturday, October 28th are the last two Saturdays that this event will be running for this year. They will be back again next year, but this would be a great weekend to walk around and look at all of the great deals you can get.
If you are a fan, or have ever seen the HGTV show "Flea Market Flip" this place is for you.  It's so fun to find things that you can use, repurpose, give as a unique gift or whatever the case may be.  There is also a sort of farmer's market involved as well.  Find great produce, plants, pumpkins, etc.

The flea market is only open from 7am to 1pm - weather permitting - but it looks like it's going to be a great Saturday to go and take advantage of the flea market this Saturday.  It's too far out for next Saturday's weather forecast.  At least an accurate one, but next Saturday is the last day.
When you have someone on your holiday shopping list that "has everything" this is a great place to find something different and "so them".  Browsing at it's finest.
Come Visit Buckman, Minnesota in Pictures
LOOK: Controversial songs from the year you were born
Stacker
celebrates history's most boundary-pushing—and thereby controversial—songs from 1930 through today.
Gallery Credit: Stacker