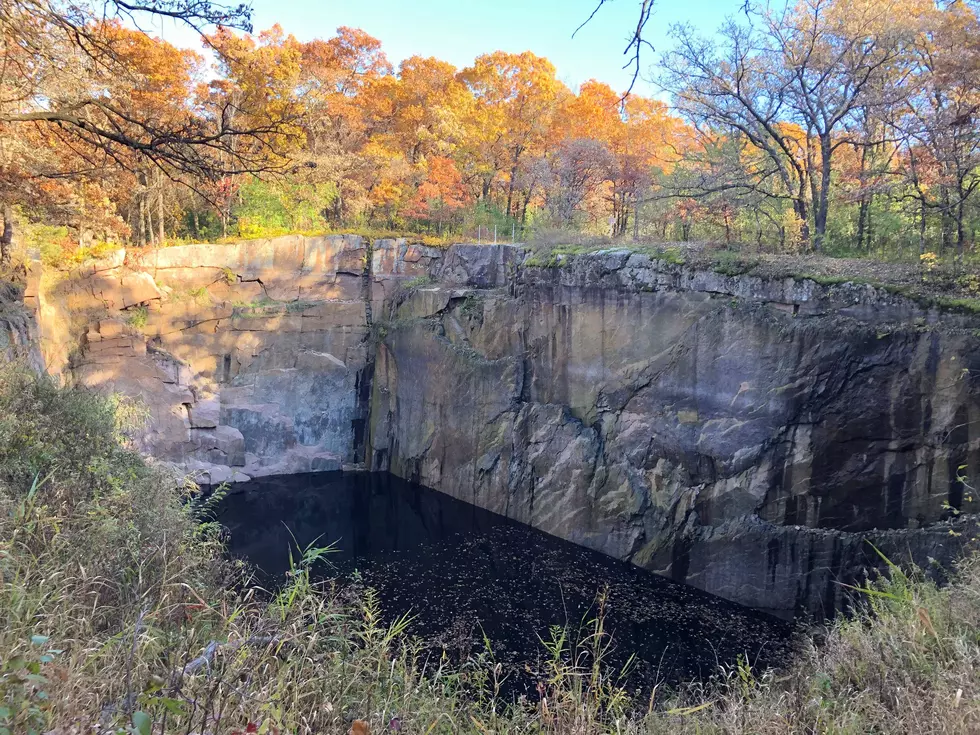 Last of the Fall Colors Showing At Quarry Park [Photos]
Abbey Minke
Central Minnesota was gifted the perfect fall weekend by Mother Nature. Pure blue skies, highs in the 60's, and a light breeze on Saturday and Sunday. After working Saturday morning I was itching to get outside, so I picked up my fiance and dog and we drive to Quarry Park and Nature Preserve in Waite Park.
None of us had been there before, and new sights and fresh air sounded like the perfect way to wrap up Saturday. Apparently we weren't the only ones with that idea, the parking lot was fairly busy, but with over 600 acres to explore the trails weren't too crowded.
Since we were newbies to the park, we really didn't have a plan or any set trail we wanted to walk. We grabbed a paper map that was available at the trail head and just started walking, taking the turns that seemed the most scenic. Which happened to be almost all of them.
I was blown away by how beautiful this place was. Perfectly groomed walking trails, glass smooth water in the quarries, giant rock formations, and not a piece of garbage anywhere. Props to literally everyone there for cleaning up after yourselves. You're the real MVP's.
We walked around for about and hour and a half, twisting and turning throughout the park. My favorite thing we stumbled upon was a giant lookout tower. The steep walk up to it was so worth the view.
Take a look at pictures from this weekend at Quarry Park and Nature Preserve below. The fall colors there are fading fast, catch them while you can! If you have pictures from your weekend adventures share them with us on the Mix 94.9 app.