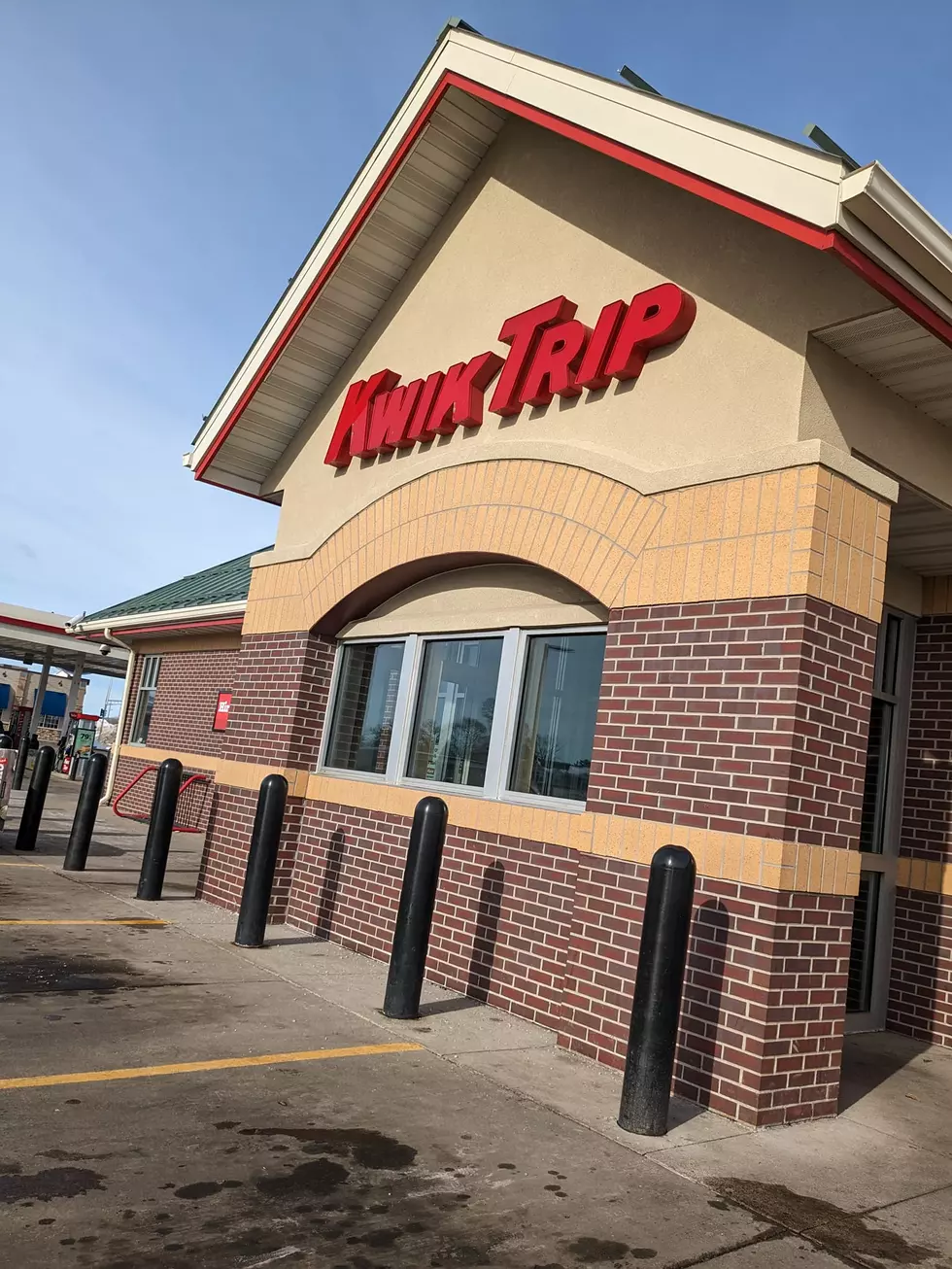 Kwik Trip on Top the List of Best Gas Stations in the United States
PHOTO: Laura Bradshaw
If you have been to a Kwik Trip, you know how great they are.  You probably have noticed their commitment to customer service.  You have also probably noticed how clean the bathrooms are, and the stores in general.  If ever you find that the bathroom isn't clean, you need to let someone know... it's their thing.  Make sure that they have the cleanest bathrooms.  I love that.  Because if you are like me, you might avoid public bathrooms at all costs.  It's nice to know that they try and make sure their bathrooms are clean.
Kwik Trip is based in Lacrosse, Wisconsin. They make deliveries at every Kwik Trip store every day.  So, all of the Kwik Trip gas stations need to be within a one day drive from the Lacrosse location.
There are just under 200 Kwik Trip stores in Minnesota.  There are just shy of 400 Kwik Trips in Wisconsin, they are also located in Michigan, South Dakota and Iowa.
From the USA Today Readers Choice:
This Wisconsin-based, family-owned company operates more than 800 stores in Wisconsin, Minnesota, Iowa, Michigan, South Dakota and Illinois. Their bakeries make more than two dozen different items each day, and all milk is sourced from dairy farms within a 100-mile radius of La Crosse, Wisconsin.
That is one of the great things about Kwik Trip, they use local sources for most of their products.  At least whenever it is possible.
There are some things... or at least one thing that people will sometimes complain about - the pay at the pump requirement.  But, if you think about it from their perspective, it keeps people from doing a "fill and dash".  When their gas stations are as busy as theirs are, this can be a real issue.  That helps to stop that from happening.  Less loss means more possible deals for the consumer.
QUIZ: Can you identify 50 famous companies by their logos?
How well do you know the logos of 50 of the world's most famous companies? Keep scrolling to see if you can guess which icon belongs to which brand.
LOOK: 25 must-visit hidden gems from across the US
From secret gardens to underground caves,
Stacker
compiled a list of 25 must-visit hidden gems from across the United States using travel guides, news articles, and company websites.