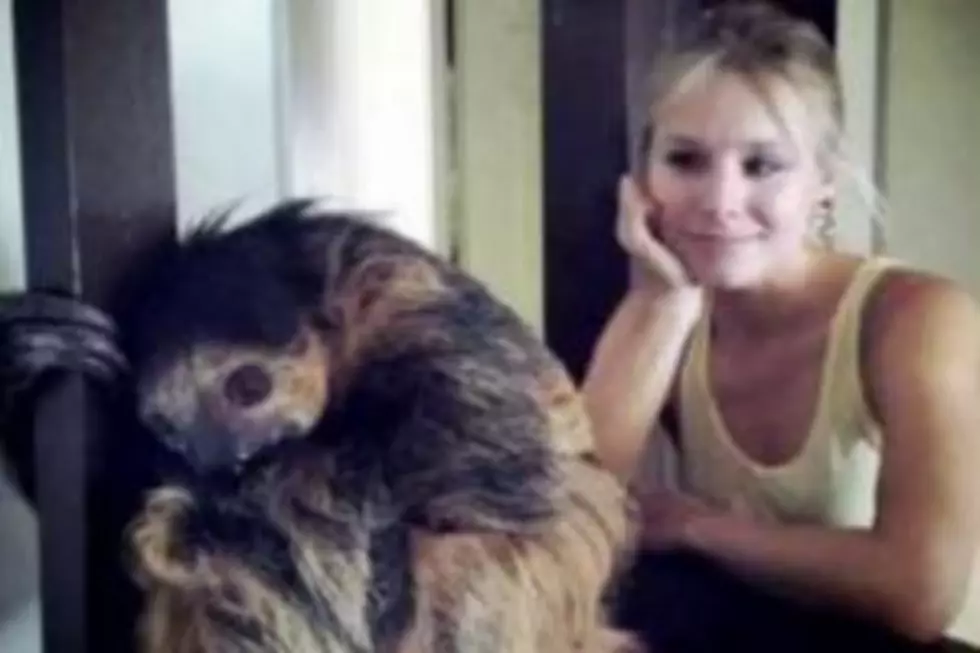 Kristen Bell Got So Excited About Seeing a Sloth that She Cried [VIDEO]
YouTube
I love celebrities that don't think they are better than anyone else. They are just like everyone else but with more money and more exposure to the public eye.
With that being said, I think that it why I adore Kristen Bell. Yesterday on "The Ellen DeGeneres Show" she revealed that she is a huge fan of sloths. Why, I'm not sure. She gets so excited over them that she cries, and not the pretty kind of cry either!
Her husband, Dax Shepard, arranged to have a sloth attend her birthday party and filmed him surprising her. What is the most adorable video I have seen this week, I hope this brightens your day/night as well! Thank you for showing that you are human too, and get excited over silly things!

Get the latest Hollywood Buzz weeknights with Jade at 7:40 and 10:40 on Mix 94.9