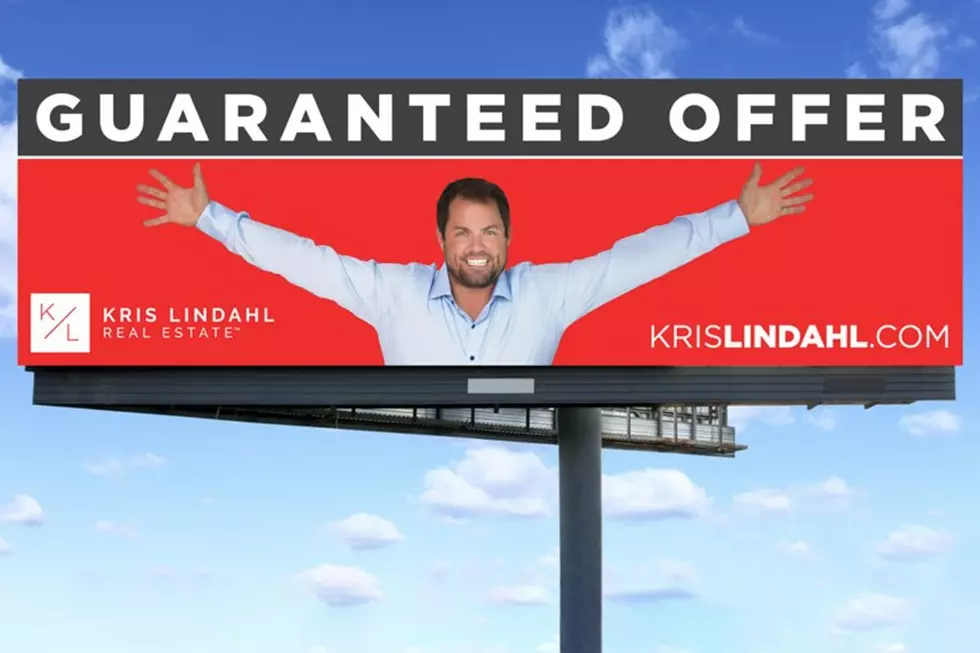 Kris Lindahl's Billboards Spotted In Colorado
Kris Lindahl Real Estate via Facebook
Kris Lindahl is a self described real estate 'pioneer, innovator and influencer' from Blaine, Minnesota.
He rose to local fame a few years ago when several (now famous) real estate billboards started popping up around Minnesota showing himself posing with his arms spread wide.
These billboards were EVERYWHERE in the Twin Cities and along I-94 promising a 'guaranteed offer'.  It's safe to say that Minnesotans were very curious about who this man, with wide arms, was.
According to his website, he's a Business Journal '40 Under 40' winner, best selling author and host of a popular podcast in addition to his real estate duties.
Now, it looks like Kris Lindahl is bringing his real estate experience to Colorado. I follow a Facebook group called Ope Life Minnesota which is dedicated to those who love the land of 10,000 lakes. People will post memes about the state as well as fun things they stumble upon while living their Minnesota life.
Recently the page shared a photo captioned, "Found in Colorado! He's on the move! Good Find Heidi G."
The picture shows a red background billboard with Kris Lindahl and his Minnesota famous arm stretch. It's now on a big billboard in Colorado, and it was a little confusing to one Minnesotan who was traveling through Colorado.
Jessica LaPage wrote, "We saw the new cartoon ad on 76 heading toward Loveland, CO earlier this week. I thought we had turned around for a moment."
No, Jessica...you're not in Minnesota anymore. It looks like Kris is on the move to Colorado. According to his website, they now service Minnesota, Wisconsin and, you guessed it...Colorado.
The photo has been liked, commented on and shared hundreds of times since being published on April 24.
Matt Adamski wrote, "He's everywhere around Denver!"
Rebecca Cuellar said, "Kris, you know you've made it when you're featured in Ope Life Minnesota." And, Kris reacted to it with a heart emoji.