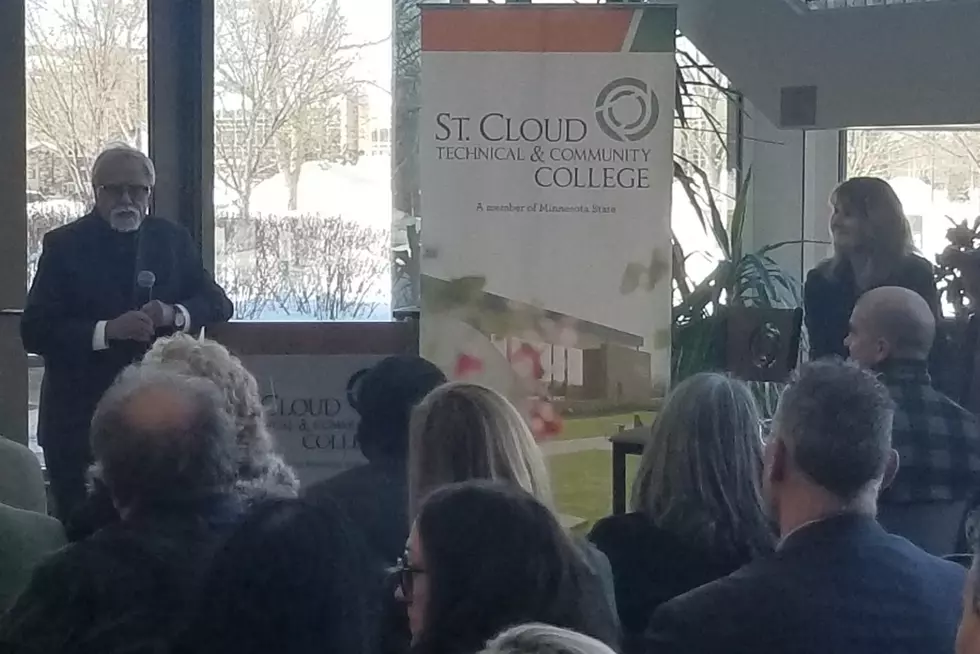 Kloos Installed as President of SCTCC
Malhotra (l) and Kloos (r) at a reception at SCTCC. Photo: Jeff McMahon, WJON
ST. CLOUD (WJON News) - A reception was held Friday afternoon for Lori Kloos, the new President of St. Cloud Technical and Community College.
Kloos is no stranger to the college, serving in various roles for the last two decades, including interim president since July.
In presenting Kloos with her new nametag, Minnesota State Chancellor Devinder Malhotra said he was certain he found the right person for the job.
Our rationale for our colleges and universities is very simple: we are here to rid higher education of its elitist and insular character. We want to be embedded in the community. I know in Lori Kloos, we have found a leader who is committed to breaking down those barriers.
A first-generation college student, and product of the Minnesota State system, Kloos has served the college for over two decades, most recently serving as the vice president of administration and chief operating officer.
Top 20 Minnesota Breweries From All Over the State
Top breweries in the Minnesota ranked according to Brewery Stars with representation from all over the state