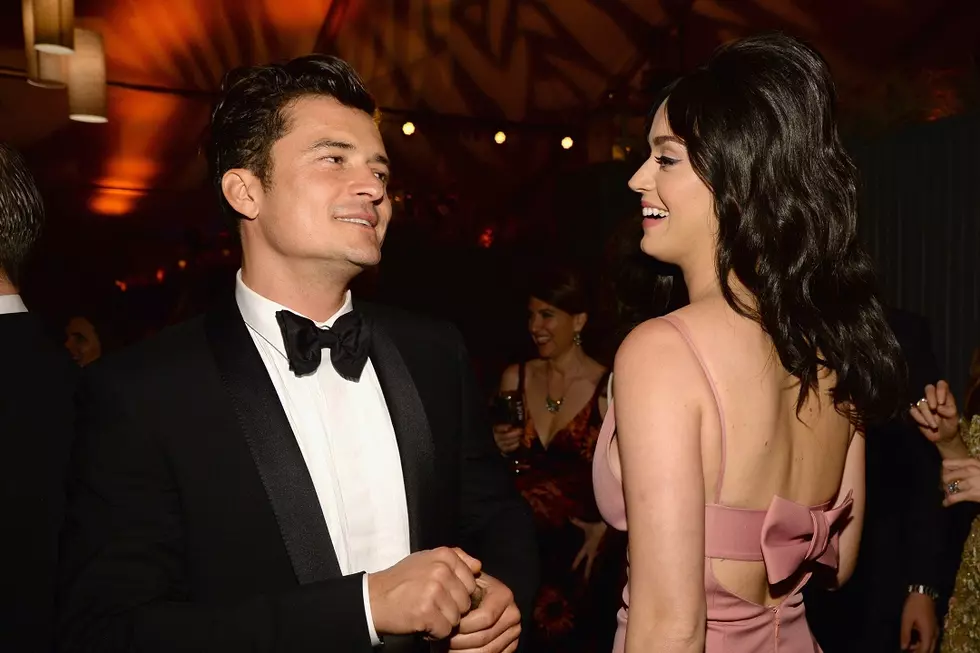 Did Katy Perry Wear This Onesie to Honor Her On-Again Romance With Orlando Bloom?
Kevin Mazur, Getty Images
Katy Perry's latest act of appreciation for ex-boyfriend Orlando Bloom is perhaps the most Katy Perry thing she's ever done.
Last night, the "Hey Hey Hey" singer wore her feelings for the 41-year-old actor on her sleeves by sporting a very special onesie devoted to Bloom himself.
After closing out her show in Latin America in support of the second leg of her Witness, paps caught Perry exiting the Pista Atletica stadium wearing her wackiest getup yet: hooded pajamas with Bloom's smiling face screen-printed all over it.
If the spiffy leisurewear looks familiar, your eyes aren't playing tricks on you. The Lord of the Rings star once wore the very same onesie during a surprise birthday bash in Palm Springs, which Perry held in his honor.
Albeit unconfirmed, the "Swish Swish" singer's newest fashion statement lends credence to our previous report that these lovebirds were giving their relationship a second shot.
The actor and 33-year-old vocalist were believed to have reconciled their affair when they were discovered hanging out together earlier in the year. It was the first time the duo had been romantically connected since their breakup in March 2017.
However, an insider revealed to Entertainment Tonight recently that the pair were, in fact, back together and not just having a quick fling. The source also insists the time they spent apart allowed them to forge an even stronger, healthier bond this time around.
"The time they spend together alone is a way for them to build a new healthy relationship that is not under the eyes of their fans and the world," the insider told ET. "They both live very busy lives and have carefully made a plan to give their love a second chance."
Katy Perry's Best Live Vocals