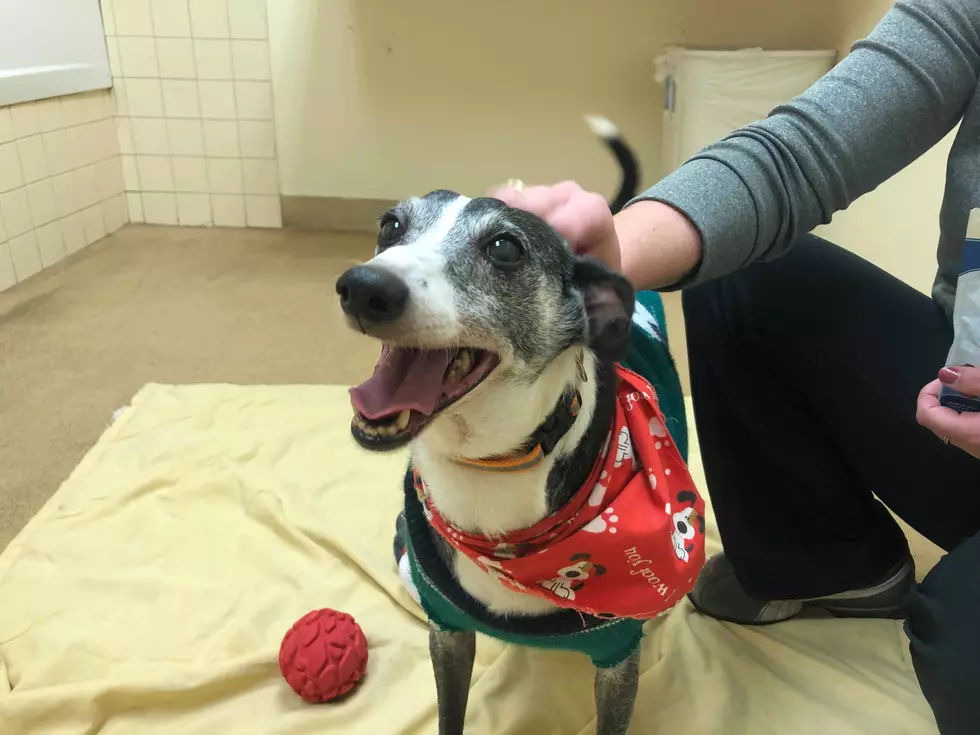 Joey the Dog is Dressed Up For Thanksgiving Dinner at a New Home
Abbey Minke
Every Tuesday I go to the Tri-County Humane Society in St. Cloud and meet a pet that needs a good home. This week I met Joey, a stray greyhound mix that is ready to spend the holidays in a new home.
Joey was dressed to the nines when I met him, rocking a green argyle sweater that really showed off his festive side. He is ready for a semi-formal Thanksgiving dinner.
Enter your number to get our mobile branded app
Since Joey came in as a stray not much is known about this handsome fellow. What we do know is that he is awfully friendly. They think he is about nine years old, and has been warm and cuddly with everyone he has met at the shelter. He is also quite playful and active for his age, and loves to play and go for walks. "Sit" and "lay down" are also part of this smart dog's vocabulary.
Joey is up to date on all his vaccinations and has been micro chipped. He is ready to go, and can be all yours for $250. Learn more about Joey and see his adoption page on the Tri-County Humane Society website. Let's find Joey a home to spend Thanksgiving in!