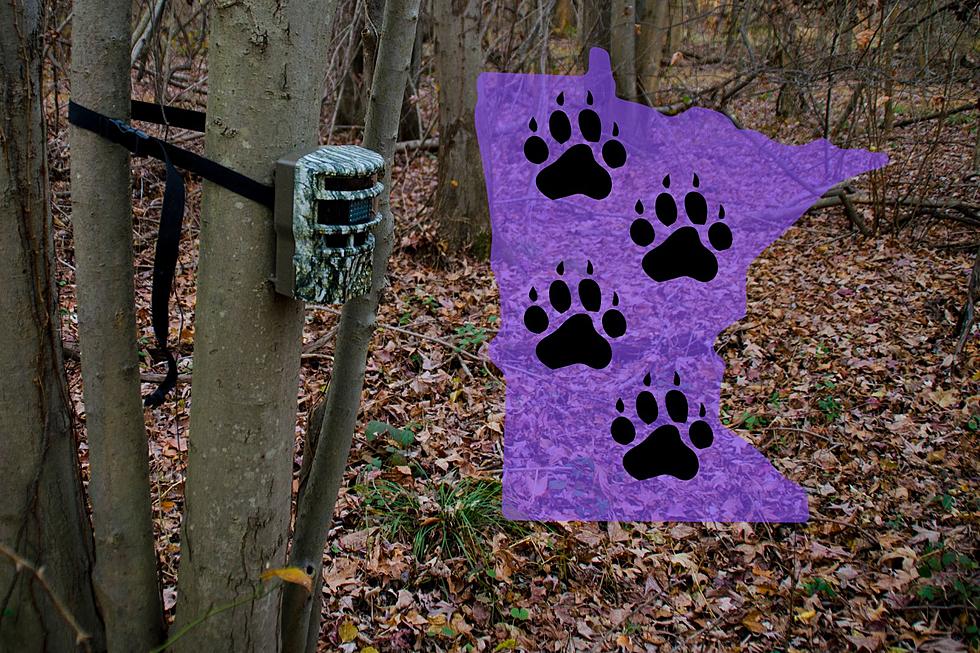 Rare Sighting: Massive Wild Cat Captured On Minnesota Trail Cam
Canva
Minnesota may be home to 10,000 lakes, but it's also home to lots of wildlife. And that includes some big cats, one of which just captured on a trail camera.
While there may be cougars wandering the streets of just about every town in Minnesota on any given weekend night, THIS cougar was just spotted on a trail camera in southeast Minnesota.
According to a post on Mike Hardwick's Facebook page, the big cat was caught on his trail cam Monday night, October 30th, 2023 near Mantorville, Minnesota. But just *what* kind of cat is it? That's the question many commenters were trying to figure out.
Some thought it was a bobcat. Or maybe a mountain lion. But the consensus seems to be that it was a cougar. That would make sense, seeing as other cougars have been spotted here in the Land of 10,000 Lakes.
The Minnesota Department of Natural Resources (DNR) says cougars have been known to the vast wilderness of the North Star State:
The cougar – sometimes referred to as a mountain lion or puma – was found throughout most of Minnesota prior to European settlement, though never in large numbers. Today, they are rarely seen but occasionally do appear.
Even with the popularity of trail cameras these days, a cougar sighting here in the Bold North is still pretty rare. In fact, the DNR has only confirmed 77 cougar sightings in Minnesota over the past 19 years.
So what's behind all those reported sightings? The DNR says it could be a case of mistaken identity.  "Although some cougar sightings in Minnesota are accurately identified, many observations from trail cameras and tracks turn out to be cases of mistaken identity. Bobcats, house cats, coyotes, wolves, fishers and light-colored dogs have all been mistaken as cougars," the DNR said.
So take a look at Minnesota's latest cougar sighting: (And we'll let you make up your own 'cougar' joke...)
BONUS: Enter to Win a Free Trip to See Taylor Swift in Paris!
Minnesota Wildlife Bucket List, Have You Seen These Animals In the Wild?
Minnesota is known for some pretty majestic wildlife. The beautiful state is home to some really cool critters out in the wild. Get outdoors and see if you can complete the bucket list for Minnesota wild animals.
Gallery Credit: Ken Hayes