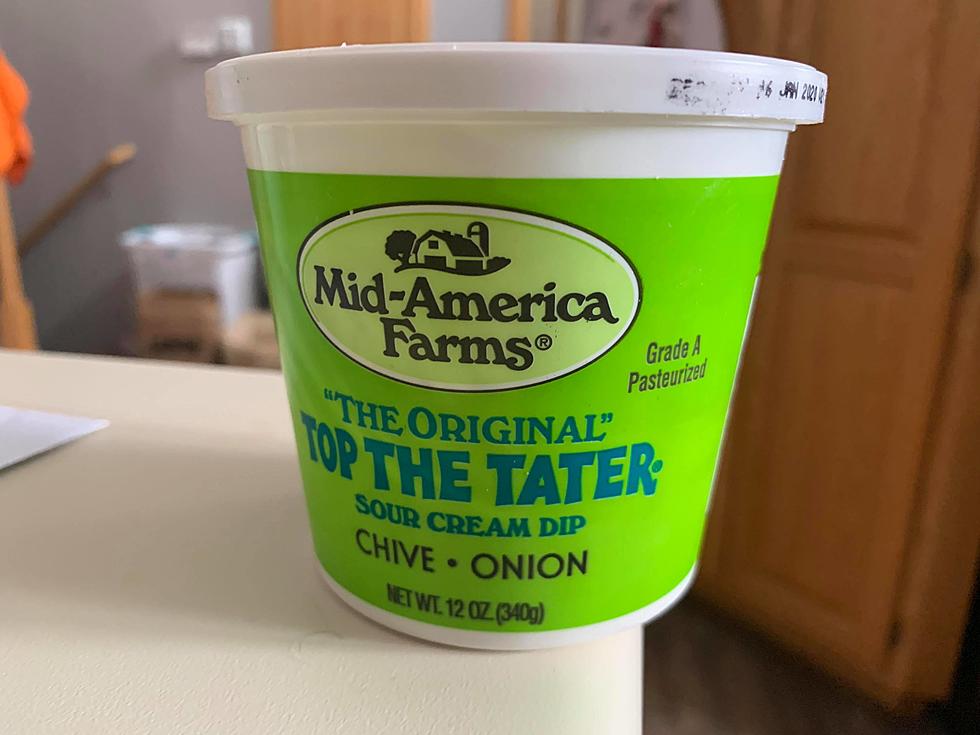 If Your Super Bowl Party Doesn't Have Top The Tater, Don't Invite Me
Abbey Minke
I found out last fall that I have an allergy to milk. If I eat it, it can cause my throat to swell shut. I'm not supposed to eat anything that says "Contains Milk" on it, but I do make an exception for Top the Tater. I love that stuff so much.
For those that have never had the green tub of goodness, hello. You must be new here. Allow me to educate you on a key part of the Minnesota food pyramid.
Enter your number to get our free mobile app
The story of Top the Tater is a complicated one to tell. Hundreds, if not thousands, of lost manuscripts (mostly leather-bound) were probably penned on its history, all with conflicting accounts of how and why it came to be.

While tastes and habits may continue to shift, one truth will remain: Top the Tater is more than sour cream dip. It's a way of life.
This dip has somewhat of a cult following, and one I have no shame in saying I belong to. Heck they even sell Top the Tater merch like fanny packs, iPhone cases, and baby onesies for the littlest fans.
But the real reason I am writing this piece right here and now, is that Super Bowl weekend is upon us. The Snacking Sunday to end all Sunday snacking. If your Super Bowl party food spread doesn't have a tub of Top the Tater, or a dip made with it, you might want to rethink your life choices.
Here are some simple things to dip into your Top the Tater this weekend after you run to the store to pick up a family sized tub:
Plain ruffled potato chips
Tater tots
Fries
Doritos
Pizza
The crumbs of a random bag of chips you opened a few days ago
And in extreme cases, a spoon
In conclusion, if your Super Bowl party doesn't have Top the Tater on the menu, I'm not all that interested in showing up. Or at least warn me so I can bring my own.