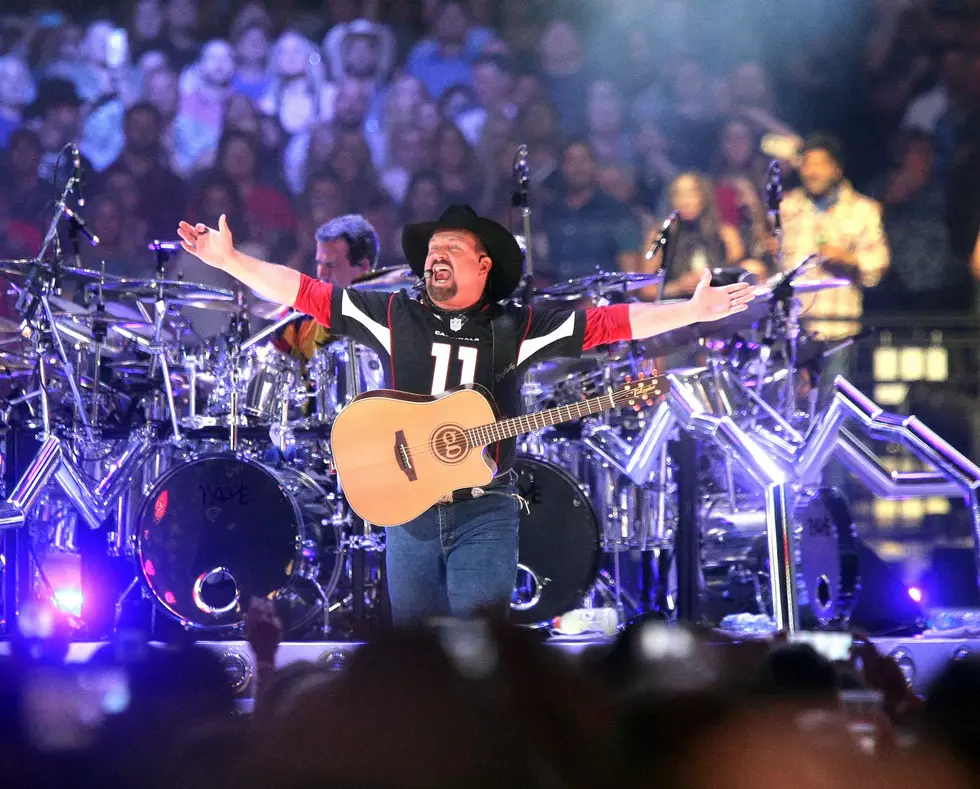 If You Attended Garth Brooks' Drive-in Concert You Just Set a Record!
John Medina
If you attended the drive-in Garth Brooks concert at Crossroad Center's pop-up theater (or another outdoor theater) this past weekend, you just helped set a new record!
According to The Country Daily, the pre-recorded concert drew over 350,000 fans to hundreds of outdoor theaters across the country, making Saturday's event the largest one-night show to play at outdoor theaters across North America!
"Last night I saw everything great about the old days," Brooks said on Instagram, "but it happened right in the middle of the most uncertain times I have known in my life. #ThisIsAMERICA 🇺🇸! I can't thank you enough!!"
Crossroad Center's pop-up drive-in theater in the parking lot was one of the locations to simulcast the concert, and according to the website tickets were sold out. The pop-up theater is run by a company called Cinema Pop-Ups based in Chicago; they'll be set up and showing films at the St. Cloud mall through Sunday, July 12. The remaining schedule is:
Wednesday, July 1 at 9:30 p.m. : The Great Gatsby
Thursday, July 2 at 9:30 p.m. : The Hangover
Friday, July 3 at 9:30 p.m. : Godzilla
Saturday, July 4 at 9:30 p.m. : Ready Player One
Sunday, July 5 at 9:30 p.m. : Kong: Skull Island
Wednesday, July 8 at 9:30 p.m. : The Goonies
Thursday, July 9  at 9:30 p.m. : Gremlins
Friday, July 10 at 9:30 p.m. : Batman
Saturday, July 11 at 9:30 p.m. : Shazam!
Sunday, July 12 at 9:30 p.m. : Wonder Woman
Tickets must be purchased in advance and can be bought here; admission price is $25 per vehicle.
While the largest so far, Garth Brook's Outdoor drive-in concert hasn't been the only one like it and won't be the last. Billboard lists a number of other national acts (including Keith Urban, Tobymac and the Eli Young Band) who have done similar shows since May and several more acts (including Andrew McMahon, Brad Paisley and Michael W. Smith) with upcoming shows of their own.
What do you think -- could drive-in concerts be the future of live music events post-COVID-19?
Enter your number to get our free mobile app
This Secret 4th of July Parade is One of the Best in Central Minnesota