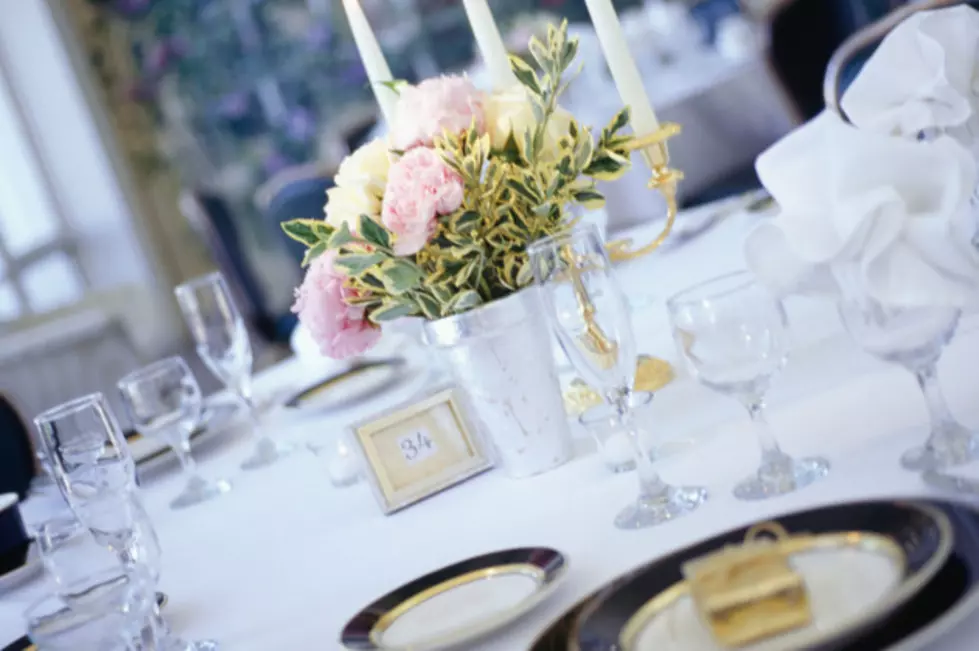 I Finally Picked Out Wedding Center Pieces–But, I'm Worried They're Weird
Buccina Studios, Thinkstock
I was worried that I wasn't going to be able to find cute center pieces for the wedding, but this weekend I finally picked some out! I personally think that they are super cute, but that's why I'm worried...
I really don't know fashion and I certainly don't have a decorative bone in my body. Typically, the things that I think look good actually look pretty strange. I have no concept of how to stage a room, or how to arrange decorations. So, when I picked out my decorations fairly easily yesterday, it made me second guess myself.
My colors are navy blue, gray and a little gold. My decorations are kind of different and certainly not traditional. Instead of flowers I'm going with feathers--see, it's already starting to sound weird. I also have an arrangement of cloth flowers and jewels mixed with the feathers in a tall vase that has the same shape as a beer bottle. I can't wait to share photos of it with you so you can tell me what you think!
How did you come up with your center piece concept for your wedding?