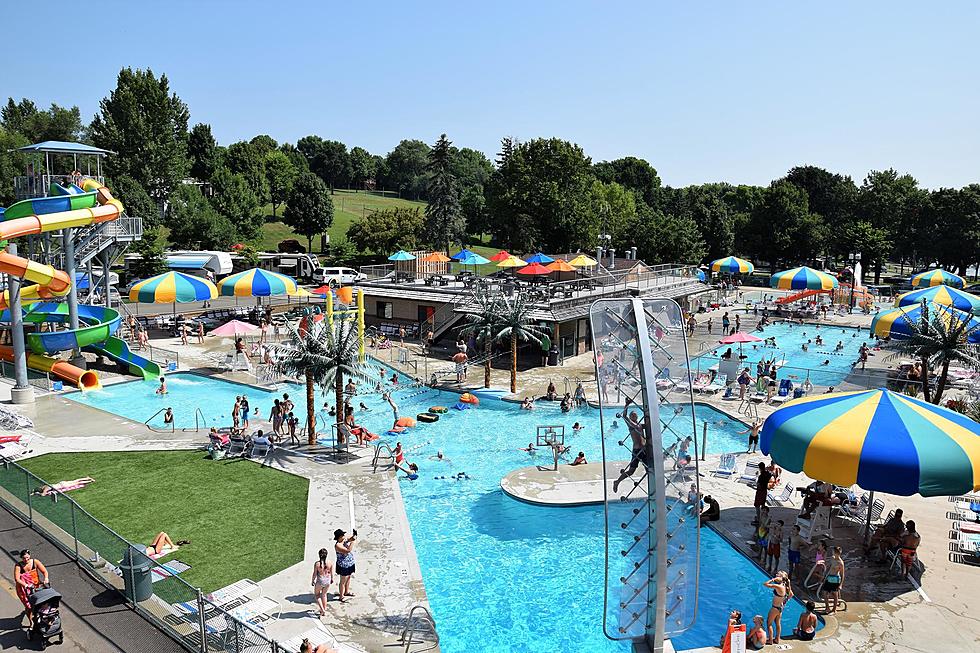 HUGE Waterpark is Worth the 2 Hour Drive from St. Cloud
PHOTO via Kamp Dels Facebook page
SUMMER IS HERE! That's what the calendar says, anyway.  But as we, as Minnesotans know, Summer has been here since Memorial day.  And as we all know, doing things outside is what we all love to do, especially when it inolves water.  Pools, lakes, waterparks.
Here is one of the best family activity places that I have heard about.  It's a campground, but it has a GIANT waterpark included on the grounds.
Kamp Dels is located in Waterville, Minnesota which is about 2 hours South of St Cloud.  It's just South of the cities near Mankato.
There are so many things to do at this Waterpark/campground/arcade/cabin rental summer resort.
Their website describes the area as the "Ultimate Minnesota Camping Destination".  And from what is shown on their website that is 100% true.
 Our MN campground is built around family fun. Recreational opportunities include large playgrounds, petting zoo, mini-golf, tennis, basketball, volleyball, racquetball, boating and so much more. Come see why so any families make Kamp Dels their top Minnesota camping destination year after year.
If you are there for an extended stay and the weather turns out not to be the best for the outdoor activities that are available, there is also an epic arcade center.  It has everything you can imagine for some fun indoor activities to keep the kids occupied and entertained.  So, no worries at all if it happens to rain on a day that you are there.  Hopefully not, but we all know how unpredictable the Minnesota weather can be.
You can make reservations now and plan your Summer stay-cation right here in Minnesota.  Sounds like the perfect family getaway vacation. Whether it's just for a long weekend, or an entire week. There are things to do for everyone.
LOOK: 25 must-visit hidden gems from across the US
From secret gardens to underground caves,
Stacker
compiled a list of 25 must-visit hidden gems from across the United States using travel guides, news articles, and company websites.
LOOK: Must-do activities at every national park
Stacker
lists the must-do activities at every national park ranked by the annual number of visitors.