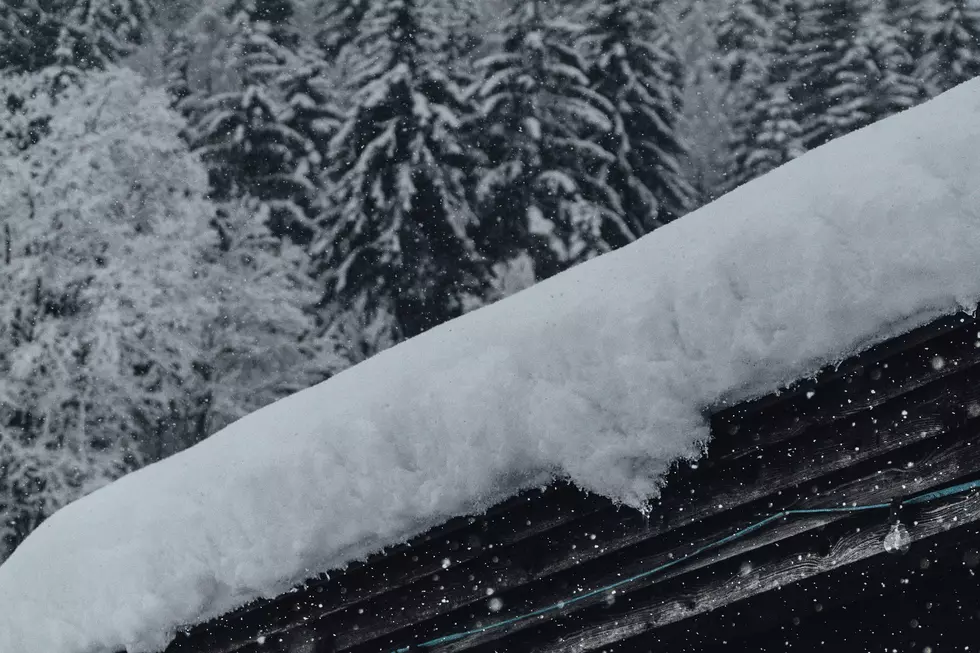 How Often Do I Need To Rake The Snow Off My Roof In Minnesota?
Image Credit: paul pastourmatzis via unsplash
It's nice not to have snow in the forecast for the next few days, it should help with the clean-up and snow-removal efforts that homeowners and cities are dealing with. Since we received more than a foot of snow the last few days, and it blew around you might have noticed that your roof is FULL of snow, so how do you know when you should rake your roof off of all that excess snow?
If you are into math and happen to know the square footage of your roof, the University of Minnesota Extension office states that there is actually a Minnesota Statute that builders have to follow:
The roof snow load for residential buildings in Minnesota is 42 pounds per square foot (psf) in northern Minnesota and 35 psf in southern Minnesota.
Now it can be tough to guess how much weight it bearing down on your roof from all that snow, so knowing the weight restrictions is good, but it's tough to weigh the snow that fell. SO you can go by the height of the snow on your roof...
RoofMaxx.com shared that:
Most roofs can support about 40-45 inches of fresh snow.
Packed snow is more dense than fresh, fluffy snow. Therefore, a roof can support about 20 inches of packed snow.
One inch of ice is the equivalent of one foot of snow.
One good rule I found from the Extension Office of the University of Minnesota said that before you begin removing the snow from your roof, or any roof, you should check around the outside of the building for signs of stress that might indicate it would be unsafe to climb onto the roof.
In terms of snow removal from your roof, there are several methods, you could hire someone to do it, climb up and shovel it off (might be hard on your shingles and there is a risk of falling off the roof), use a roof rake to pull the snow off your roof from the ground, or if the temps allow it you can use warm water sprayed onto the roof to melt off the snow and ice that has built up.
So Long! Minnesota's Ugliest Car Just Got Drove Off To Michigan
Alex Wayne recently bought a mash-up of a Minnesota vehicle. It's a Mini Cooper frame with a Chevy Express van skeleton on top. This vehicle definitely turns some heads as it goes by, but it was supposed to do that.
Come Explore Royalton, Minnesota in Pictures