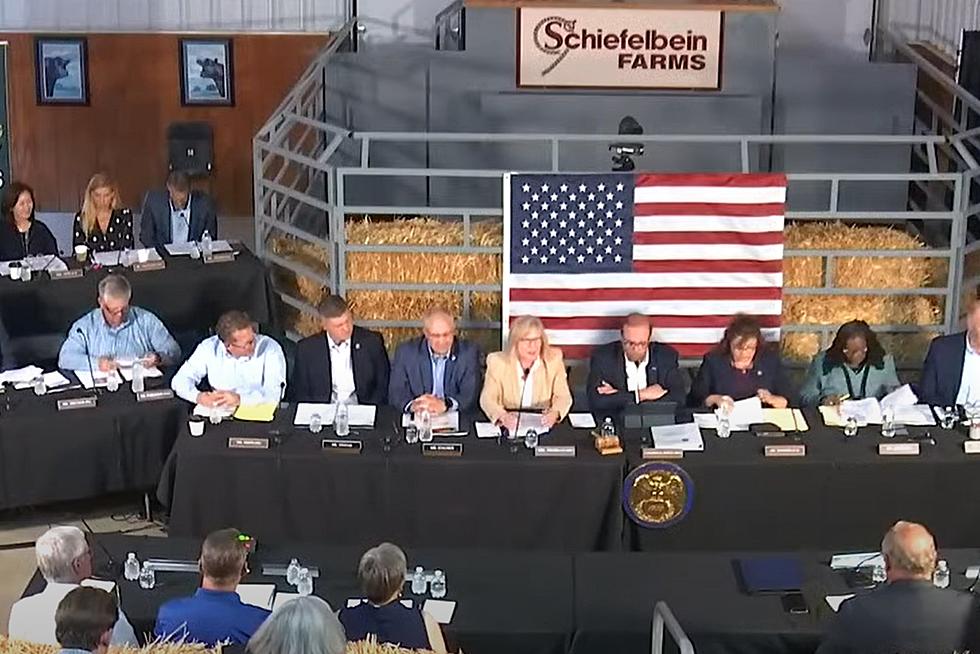 House Ways and Means Tours Kimball Farm
Photo: U.S. House Ways and Means Committee
KIMBALL (WJON News) - Members of the U.S. House Ways and Means Committee were in Kimball Monday for a field hearing about American agriculture and supply chains.
Members of the committee gathered at Schiefelbein farm to hear comments from local farmers and business leaders.
Don Schiefelbein testified about the advances in productivity on today's American farm.
Today's modern farming and ranching community is the very reason that less than 2% of our population, feeds the United States and much of the world. The ability of ranchers and farmers to focus on efficiency is the reason that we can successfully feed so many so few.
Schiefelbein said the over 300 percent increase in corn yields over his lifetime, and the ability of the U.S. to produce 18 percent of the beef supply with only 6 percent of the world's cattle supply. But, that increase means more Americans are disconnected from their food supply.
The ability of agriculture to produce more with less is one of the most important factors in the development of this great nation. When so few can produce so much. It allows 98% of our population to work every day to make our lives better. However, having fewer people engaged in agriculture is a double-edged sword. Today, most Americans are now three generations removed from the farm. Many consumers don't know where their food comes from.
Congresswoman Michelle Fischbach spoke to her committee about the role Minnesota Agriculture has played in American history.
The Land of Lakes is a top five agriculture producer in the country and a leader in developing market access for the crops we grow. We also have mineral deposits that have helped build the National Highway System and win World Wars. Our state is well-positioned to build our future with what lies beneath our feet.
In addition, Congressman Pete Stabuber reminded the committee about the iron range and its role in American success.
Today, over 80 percent of the steel made in this country comes from the Taconite mined in northeastern Minnesota. Now as the demand for critical minerals increases every day, northeast Minnesota has an incredible opportunity to make the United States a leader in the critical mineral mining space.
Officials say the listening sessions will hear from American workers, families, farmers, and small businesses who are impacted by U.S. trade policy in one way or another every day. These conversations will focus on securing our critical supply chains, opening new and enforcing access to markets for U.S. farmers, stopping unfair and illicit trade practices, and ensuring America's competitiveness.
Officials hope an open and honest discussion will determine the policies coming out of the Committee and Congress
READ RELATED ARTICLES
LOOK: Record Fish Caught in Minnesota
Stacker
compiled a list of fishing records in Minnesota from Land Big Fish.