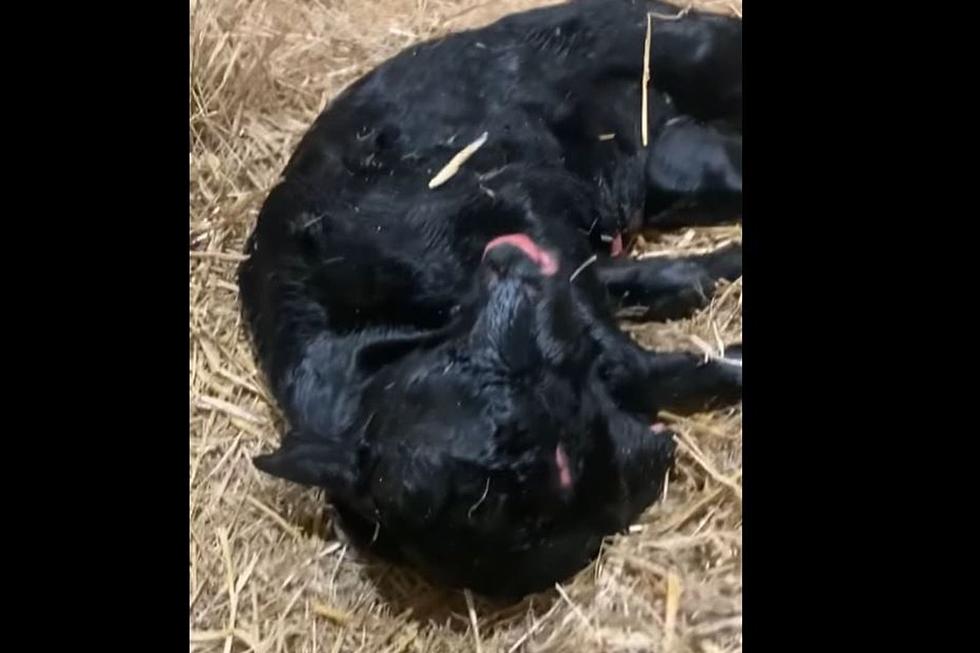 Hillman Farmer Shocked – His Son Discovers Two Headed Calf In Barn
Matthew Hoheisel
A TWO-HEADED CALF
Matthew Hoheisel from Hillman had a surprise a few days ago. A two-headed calf, with two faces, four eyes, two mouths, and two noses, was born on his family farm.
Matthew's son Westin, 13, found the calf in the early morning hours around 4:30 am. The calf was still warm but had passed. The family thinks the calf probably died during birth.
You can watch the video below.
ODDITIES OF NATURE
Matthew says this is the first time he's ever seen anything like this.
"I live on my family farm where we use to milk cows but then transitioned to beef cattle. I have never seen anything like it before. I can say I have literally seen well over a thousand calves born in my life. I did have another calf about 6 or 7 years ago that was born in a horseshoe shape and the vital organs were on the outside of its body."
8 Field Trips All Central Minnesota Kids Went On
Bits O Bacon Chocolate Chip Cookies
Explore Maple Island Park in Little Falls