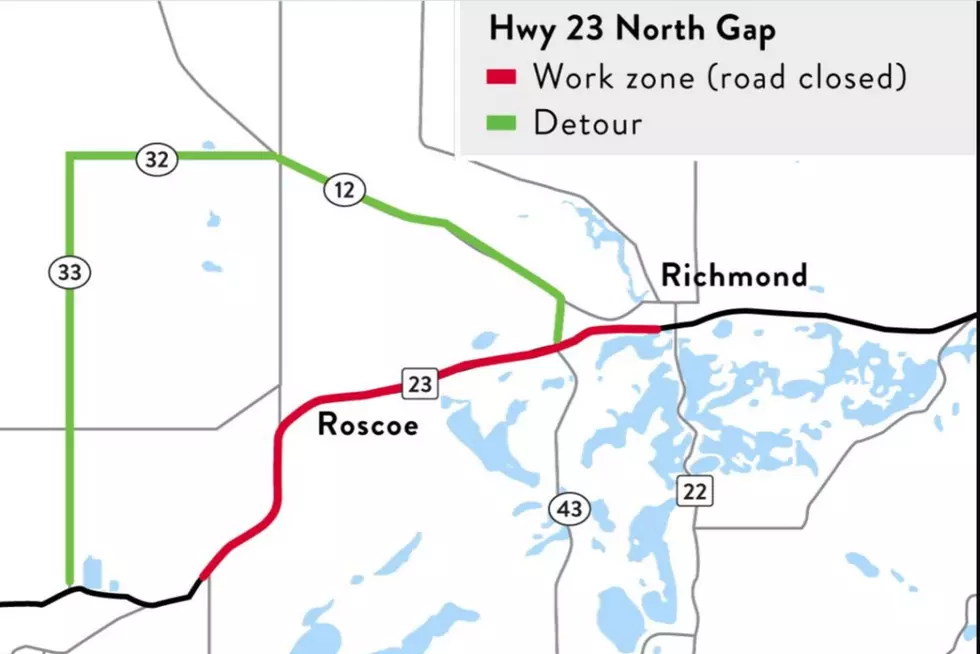 Highway 23 North Gap Reconstruction Project to Resume in Mid-May
MnDOT map
RICHMOND (WJON News) -- Once spring road restrictions are lifted, crews will resume work on the Highway 23 North Gap project between Richmond and Paynesville.
The nine miles of highway will be closed starting in mid-May, once again forcing traffic to detour around the work zone. The detour will be via County Road 33 in Paynesville to County Road 32 and over to County Road 12 in Richmond. The detour will be in place until the project is completed in November.
Crews are reconstructing and expanding Highway 23 from the west end of Richmond to just east of Paynesville.
The nearly $42-million project received funding through the Corridors of Commerce program. Corridors of Commerce sets aside money for projects that have a significant impact on the state's economy through the shipping of products and goods.
The South Gap project between New London and Paynesville will also get underway this spring with a detour beginning in June.
When both sections are completed, drivers will have four-lane travel from Willmar to Foley.
---
READ RELATED ARTICLES
---
Come Visit St. Augusta, Minnesota in Pictures
Top 20 Minnesota Breweries From All Over the State
Top breweries in the Minnesota ranked according to Brewery Stars with representation from all over the state
175 Years of Benton County History