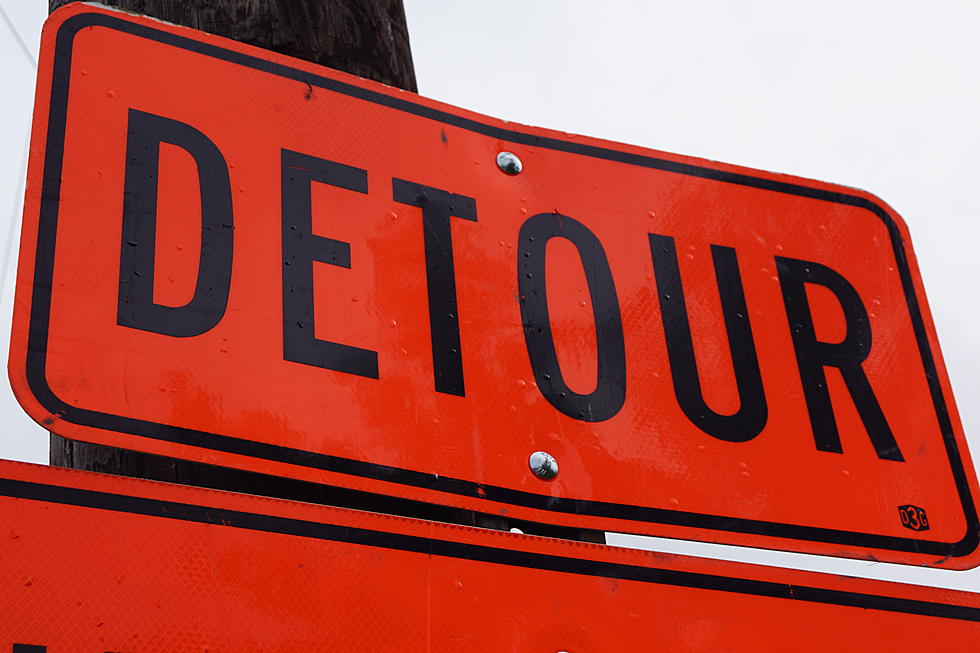 Highway 10 in St. Cloud to Close for Bridge Removal
(Photo: Alex Svejkovsky, WJON)
ST. CLOUD (WJON News) -- Drivers will want to avoid Highway 10 in St. Cloud next week as it completely closes to traffic.
The Minnesota Department of Transportation is closing the highway at Highway 23 to remove sections of the old bridge.
Highway 10 will close to all traffic starting at 8:00 a.m. Monday and will remain closed until Noon on Wednesday.
The two-and-a-half-day closure will be from 15th Avenue SE and 7th Street SE in St. Cloud up to Benton Drive in Sauk Rapids.
Westbound traffic will detour via Highway 23 to Mayhew Lake Road to Golden Spike Road and back to westbound Highway 10. Eastbound traffic will detour along Highway 15 to Division Street then via Lincoln Avenue SE and 15th Avenue SE back to eastbound Highway 10.
Highway 23 will remain open with head-to-head traffic over Highway 10.
Several local accesses remain closed as well, including Division Street East from Highway 23, Wilson Avenue SE from Highway 23, East St. Germain Street west of Highway 10, and Highway 301 from Highway 10.
---
READ RELATED ARTICLES
---
Best Looking State Patrol Cars In (Almost) Every State
For the past 10 years, the American Association of State Troopers has held a contest to determine which state has the best looking patrol cruiser. Nearly every state police agency submits their best photo of their sharpest patrol vehicle a chance to win the coveted cover photo on the association's annual calendar. From cop cars rushing through blizzards to vehicles on the Grand Ole Opry stage, here are this year's nominees.
The Definitive List of The Oddest, Strangest and Downright Filthy Town Names In Every State
We combed through list after list of the oddest, strangest and somewhat naughty-sounding town names in every state. From Smut Eye to Ding Dong, you can learn unbelievable facts about each of these towns below.
From coast to coast: The 20 best regional fast-food chains to try
From burgers to subs and even creamy milkshakes, these tasty fast-food chains, compiled by
Stacker
, are a must-try on your next road trip.