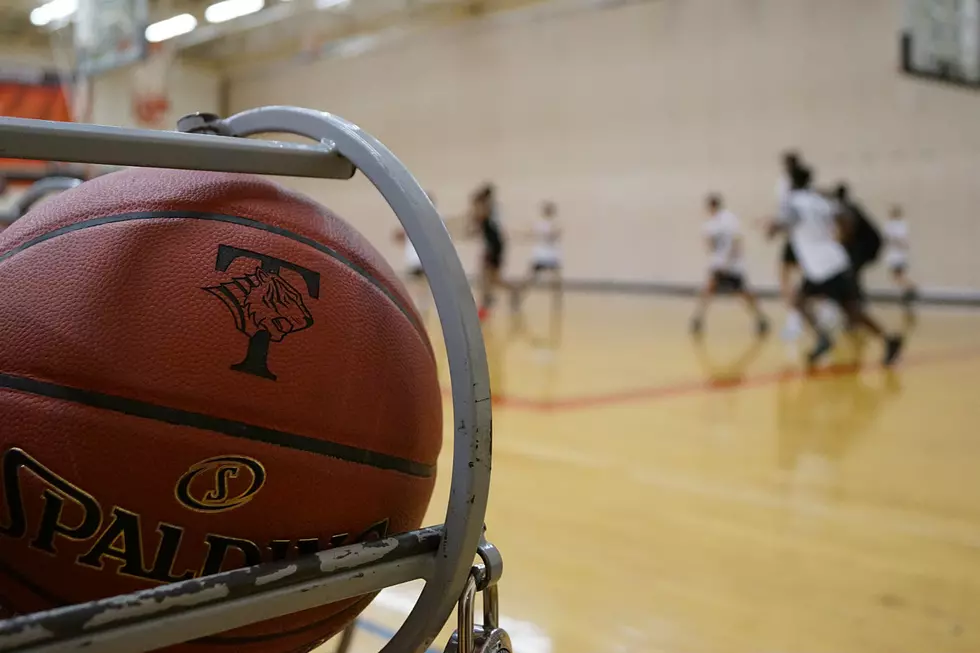 High School Sports Results Thursday January 26
Alex Svejkovsky
Boys Basketball:
Tech 65, Sartell-St. Stephen 50
Cathedral 75, Pierz 56
(Emanuel Kutzera led the Crusaders with 22 points. Max Pfeiffer added 15 points and Kellen Kinzer was in double figures with 11 points)
Sauk Rapids-Rice 76, Willmar 57
Apollo 68, Rocori 49
Albany 95, Milaca 82
BBE 84, Kimball 52
Little Falls 50, Foley 42
Paynesville 91, Holdingford 50
LPGE 66, Maple Lake 44
Zimmerman 68, Mora 60
Morris Area 55, Sauk Centre 45
Girls Basketball:
Sauk Rapids-Rice 63, Dassel-Cokato 33
(Lauren Schloe led the Storm with 18 points and Grace Roesch and Courtney Paulsen each scored 11 points for Sauk Rapids)
Kimball 61, Eden Valley-Watkins 57
Holdingford 68, BBE 64
Paynesville 48, ACGC 34
Royalton 58, Maple Lake 28
Albany 71, Fergus Falls 38
Boys Hockey:
St. Cloud 9, Willmar 1
Cathedral 8, Mora-Milaca 0
(John Hirschfeld, Joey Gillespie, and Jaeger Wood each had two goals. Cole Hwang and Andrew Dwinnell added goals and Matthew Janu had the shutout in goal)
Alexandria 8, Sauk Rapids-Rice 1
Girls Hockey:
Chisago Lakes 6, River Lakes 0
Boys Swimming and Diving:
Apollo 104, Cathedral 79
(Joey Krueger finished 2nd in the 100 butterfly and 3rd in the 200 IM).
Nordic Skiing:
At the Section 8 Nordic Ski Preview, the Cathedral Girls team finished 2nd overall among 14 teams. Emma Jamison placed 3rd. Addie Mondloch was 11th and Lillian Jamison came in 12th overall. The Cathedral Boys team finished 8th overall.
Friday's Schedule:
NBA – Memphis at Timberwolves, 6:00 on WJON
MHKY – Michigan State at Gophers, 6:30 on AM 1390/93.9 FM
MHKY – St. John's vs. Augsburg, 5:30 (Hockey Day MN – White Bear Township)
MHKY – St. Cloud State at MN-Duluth, 7pm
WHKY – Bemidji State at St. Cloud State, 6pm
MBB – Augustana at St. Cloud State, 5:30
WBB – Augustana at St. Cloud State, 7:30
BHKY – Princeton at Sauk Rapids
GHKY – Thief River Falls at St. Cloud Crush
GHKY – Roseau at Sartell-Sauk Rapids
BBB – Apollo at Hutchinson
BBB – Warroad at Cathedral, 7:30
GBB – St. Cloud at Sauk Rapids
GBB – Sartell at Fergus Falls
GBB – Monticello at Rocori
GBB – Foley at Cathedral, 6:00
Junior Hockey – Granite City Lumberjacks at Willmar War Hawks, 7:00
Junior Hockey – North Iowa Bulls at St. Cloud Norsemen
175 Years of Benton County History