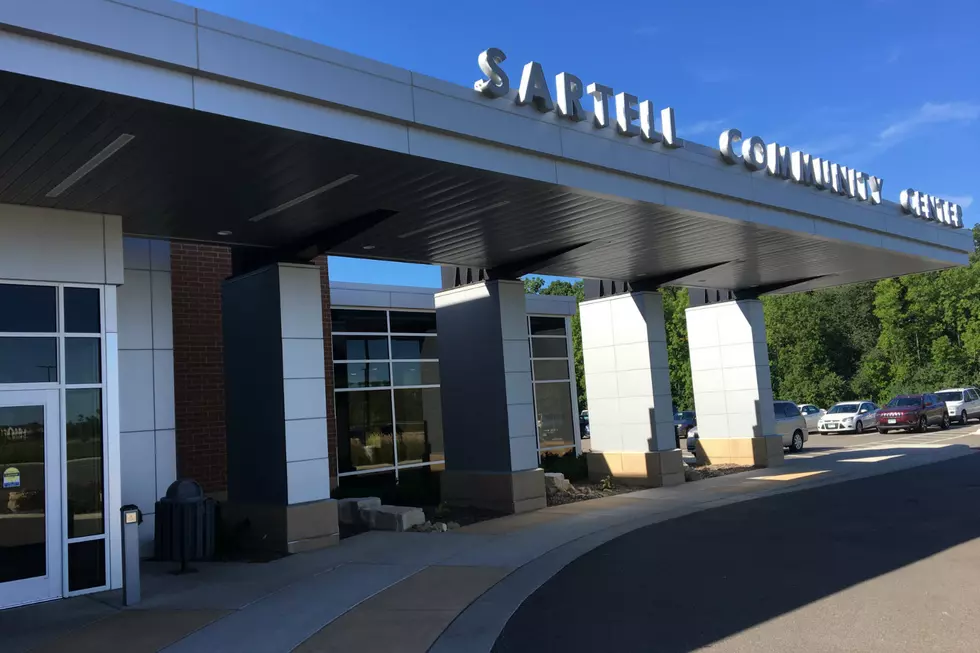 Here's What's Open At Sartell Community Center
(Photo: Alex Svejkovsky, WJON)
I'm a resident of Sartell and a huge fan of the community center. It took me months to finally check it out, and my only regret was not doing it sooner.
It's a great place for anyone who has little kids at home because there's so much to do to keep them occupied and entertained, especially in the winter.
Enter your number to get our free mobile app
My two-year-old son Charlie is a huge fan of the KidZone indoor playground. He also really enjoys picking out books to look at in the library. The awesome thing about the library is, you don't have to actually check out the books. You can take them home and bring them back when you want.
The Sartell Community Center just announced that they'll be lessening some of their restrictions and bringing back more activities on Monday, July 6.
Walking on the track will be open but limited to five walkers at a time.
In the gym, there'll be doubles pickle ball and small groups, limited capacity.
The Great River Regional Library 2 Go Locker system will be available.
Room and gym rentals will resume with limited capacity.
If you were hoping to hit up the KidZone, you're out of luck for now. It's still closed as it's a lot harder to ensure proper sanitation in that area.
The community center asks that you call ahead to reserve your half court time to make sure it's available when you want to use it. You can find open gym and center times posted on the community center's website.
Coronavirus Risk Level by Activity