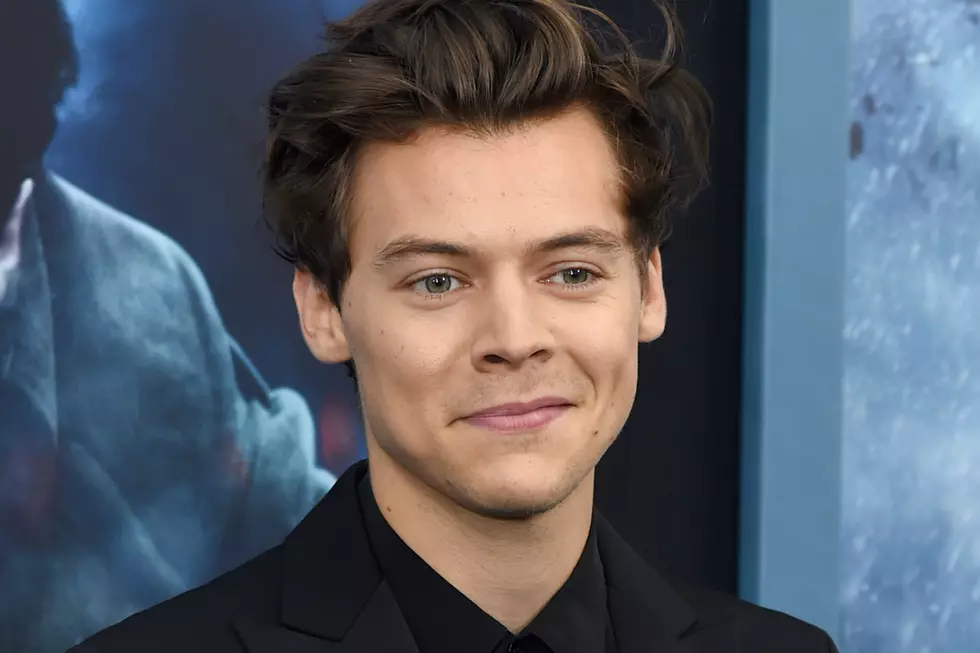 Harry Styles New Album 'Fine Line' Gets Release Date
Jamie McCarthy, Getty Images
Harry Styles announced his new album, Fine Line, will drop on December 13.
The former One Direction singer revealed his upcoming record's name and release date via Twitter on Monday (November 4).
"FINE LINE. THE ALBUM. DEC 13," he simply tweeted alongside the album's cover art.
Fine Line is the follow-up to his 2017 self-titled debut LP. The album announcement comes just one month after Styles returned with the new single and music video "Lights Up."
Styles' announcement immediately sent fans into a frenzy because not only is new music officially on its way but he's dropping the album on Taylor Swift's birthday. As most of you know, he and the "You Need to Calm Down" singer dated briefly back in 2015 and her song "Style," off her 1989 album, was widely believed to be about him.
It's definitely a little strange that he would choose her 30th birthday — of all days — to release his new album and this has fans theorizing it might not be a coincidence. In fact, some are even speculating the exes might have collaborated on a track together. Though that seems very far-fetched, Twitter ran with it.
Hary Styles' Hottest Red Carpet Photos