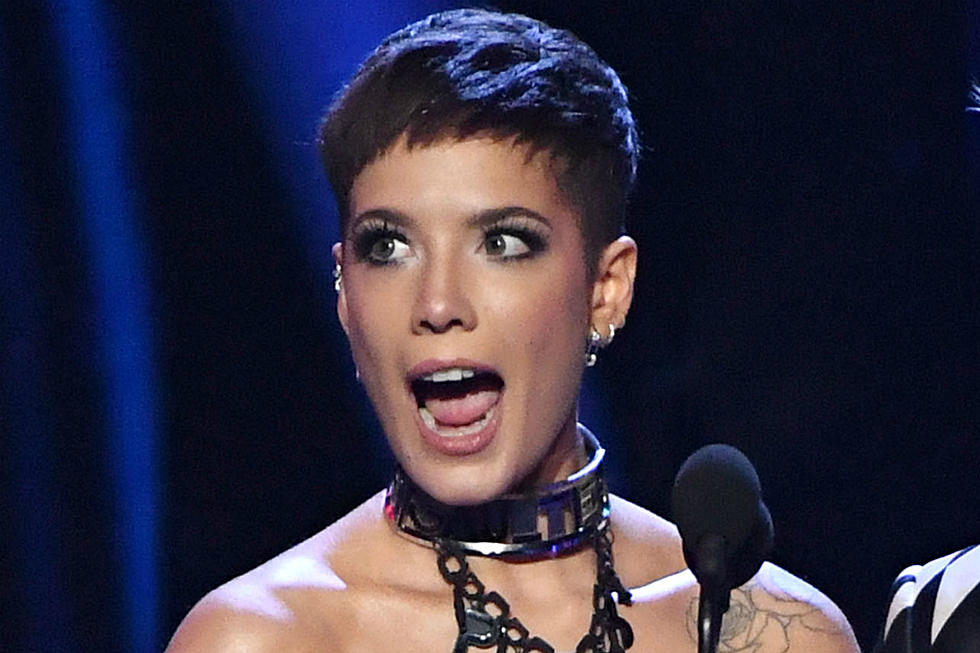 Halsey Responds to Pregnancy Rumors
Ethan Miller, Getty Images
Halsey has shut down pregnancy rumors once and for all.
The "Without You" singer was forced to respond to speculation yet again after a photo of her holding her stomach while wearing an oversized T-shirt sparked rumors she was expecting her first child with boyfriend Yungblud.
Taking to her Instagram Stories, she shared the pic in question alongside a thinking-face emoji. Then, she followed that up with a series of misspelled Google web searches about pregnancy, including the question "Am I Pregant?" The 24-year-old pop star then set the record straight, writing the word "NO" in all caps.
This isn't the first time Halsey has had to deny she's pregnant. Back in February, fans assumed she might be pregs when she announced she was going to reveal a big secret on Twitter. "I have The Biggest Secret (unrelated to the album) and when you guys hear it, some of you are gonna explode. Into actual pieces," she tweeted.
When her teaser created major baby buzz, she cleared things up and even poked fun at herself. "People think my last tweet is me hinting I'm pregnant," she wrote. "Which means I'm either: a. gaining weight b. acting weirder than usual. Jokes on u, I'm doing BOTH. However STILL not pregnant!"
But that doesn't mean she never wants babies. In fact, she hopes to be a mother someday.
"Once my tour is over, I feel like anything could happen. I could decide I want to move to Italy for a year and write. I could get pregnant," she told Marie Claire in an interview last July. "I finally have enough stability in my career where I can take a breath. I feel like I can let life happen."
Celebrities Expecting in 2018