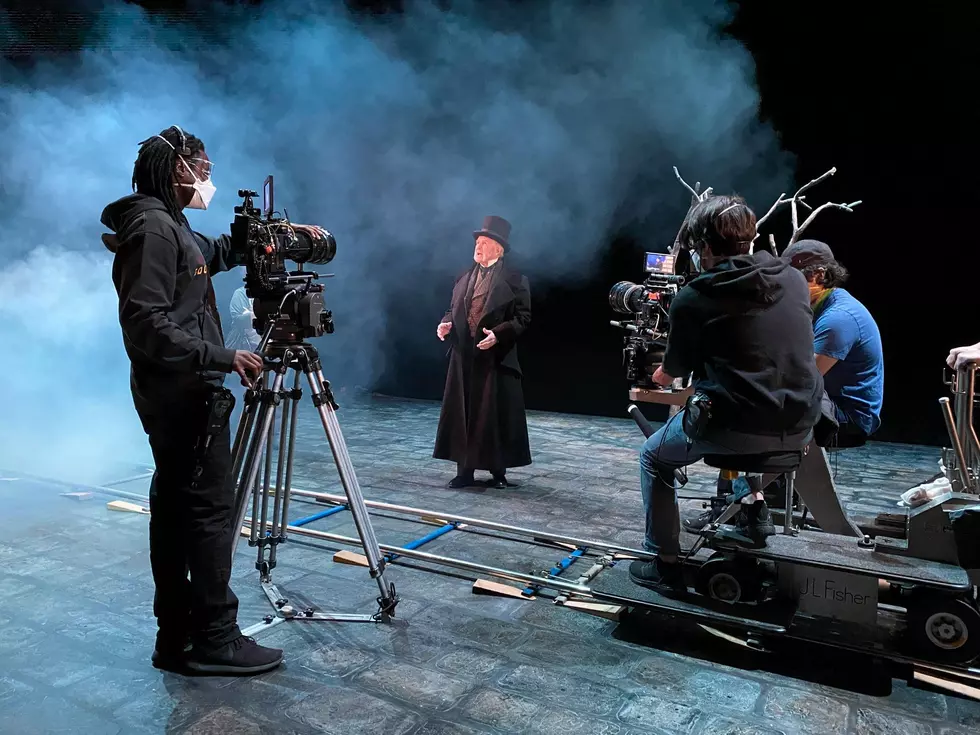 Guthrie Presents a Virtual Telling of "A Christmas Carol" for Just $10
Kaitlin Schlick via Guthrie Theater Facebook Page
One of the biggest Christmas traditions in Minnesota is the annual run of Charles Dickens' A Christmas Carol at The Guthrie Theater.
This year would have marked the 46th consecutive production of the Christmas classic on the Minneapolis theater's stage, but -- due to COVID-19 -- the live show was cancelled for performances in front of an audience. Adapting like so many others in the arts and entertainment industry, The Guthrie has now announced an alternative Christmas production -- a virtual telling of A Christmas Carol.
"One of Charles Dickens' favorite ways to spread holiday cheer was to perform dramatic readings of his beloved ghost story for audiences near and far," The Guthrie shared in a statement. "With a trusty, self-edited copy of his novella in hand, Dickens took Scrooge's tale of transformation on the road for years, standing at podiums and entertaining large crowds of devoted fans from London to Boston and beyond."
Taking Dickens' own tradition of retelling his novel before audiences, The Guthrie is now doing the same. Dickens' Holiday Classic is not a filmed production of A Christmas Carol; instead, it is a "newly conceived offering" featuring "a cast of four beloved A Christmas Carol veterans who will reimagine Dickens' hand-curated chapters for a global audience to enjoy."
The virtual show Dicken's Holiday Classic will be available to watch December 19-31; tickets are just $10 per household though may also be bundled into a donation at $35 and $60 amounts.
Enter your number to get our free mobile app
6 Easy Ways to Support Small Businesses in Central Minnesota