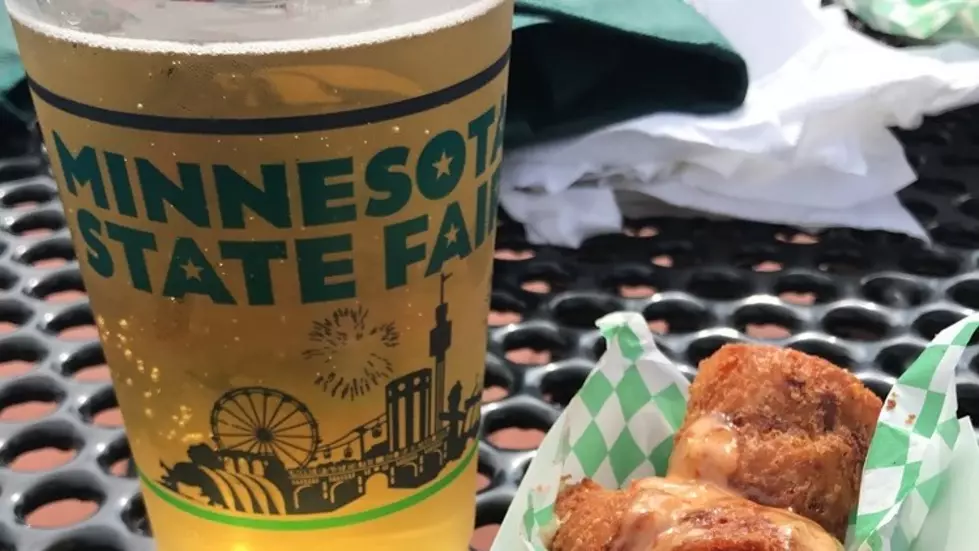 Going to the Minnesota State Fair & You're Vegan? Food Options
Photo by Megan Zee
It's a state fair... there is a ton of food.  In fact, it's probably half food and half merchandise vendors & entertainment that occupy the Minnesota State Fair.  People go to the fair sometimes just simply because of the food.  Some people will even get super organized and make a list and a route with what foods they want to try at the fair.
If you are someone with food allergies or if you are a vegetarian or even vegan, it can get a bit challenging to eat at the fair.  But there are some options when you are a vegan and would like to enjoy some food while at the fair.
FRENCH FRIES
This one is pretty obvious.  Those fresh cut french fries are really good.  The only issue I have, and I still haven't figured out a good way to fix this problem.  Where do you put the ketchup?  I do't like it all over the fries.  So, it has to be in a separate cup.  What would work is a little cup attached to the fry container.  Hey- let's invent something like that.
BLUEBERRY LEMON SCONE
CHEESE CURDS:
This is more if you are vegetarian and not only vegan.  There are cheese curds all over the fair at various vendors, but my personal favorite are the ones that are in the food building.  That one has a very organized way of producing their cheese curds.  The line goes by very quickly.  It used to take forever.
THE HURBIVOROUS BUTCHER:
This is the second year for this fully vegan vendor at the Minnesota State Fair.  They added a new menu item this year, too.  It's called a "Crunchy Balboa".  It's like a philly cheese steak, but it's fully vegan.
Another place to check out different non-traditional foods at the fair is in the Bazaar.  There are so many exotic foods and merchandise to see and try.  I can spend an hour just wandering around in that area of the fair.
Whatever you do - have fun at the fair! Suggestion - it might be a good idea to have a plan.  There is an app for the state fair that you can download to help you navigate the fair.
Here is the lineup of The 2023 Minnesota State Fair Grandstand Concert Series
LOOK: Highest-Rated Museums in Minnesota, According to TripAdvisor
Stacker
compiled a list of the highest-rated museums in Minnesota, according to Tripadvisor.