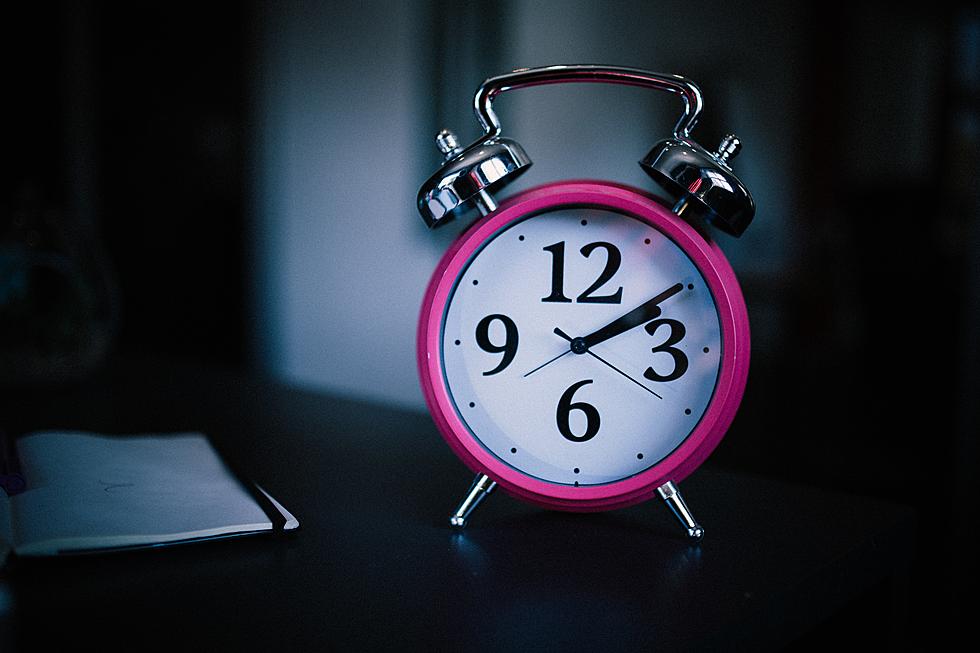 Get Ready To 'Lose' An Hour Of Sleep This Weekend Minnesota!
Photo by Mpho Mojapelo on Unsplash
SPRING FORWARD
It's almost time for us to spring forward, as Daylight Savings Time will be taking place this year on Sunday, March 12th. Clocks will jump ahead from 2 am directly to 3 am. Whether you love it or hate it, it will be happening this weekend, so make sure you remember to reset your clocks before you go to bed on Sunday evening.
WILL THIS BE OUR LAST DAYLIGHT SAVING TIME?
The biggest question right now regarding Daylight Savings Time is, "Will this be the last time we 'spring forward?'
The answer is....no.
The US Senate DID approve legislation last year that would have made daylight saving time a permanent thing, but the bill ended up stalling in a House committee and wasn't voted on prior to the end of the previous Congress.
THE NOT-SO-GOOD EFFECTS OF DST
According to a report at nbcboston.com, a study that was conducted in 2020, said that fatal traffic accidents in the United States rose by 6% in the week AFTER daylight saving time started. Other studies show increases in heart attacks, workplace injuries, and medical errors, while yet other studies and research showed nothing at all.
SAVING OR SAVINGS?
Wondering what's the proper way to say it? Originally Daylight-saving time is the correct version, but so many people say Daylight-savings time, that it is generally accepted now.
Remember that Daylight-saving time CAN affect us as we lose an hour of sleep. It would be a perfect world if all of us could find time to make up that hour, but many people out there are already struggling with their work-life balance, so just knowing and being prepared to take it easy on yourself over the weekend, might be a good idea.
TIPS FOR THE BIG CHANGE
According to a study by the AASM, it can take five to seven days for us to adjust to the new time. Try going to bed 15 minutes early and start this week so you can get used to the change before it happens, and change up your routine now. Make dinner an hour earlier, exercise earlier, and go to bed before you have to.
Seven Reasons Mosquitoes Might Like You More Than Most
Here's a Look at Olympic Athletes from Central Minnesota
Foods That Could Kill Your Dog or Make Them Very Sick