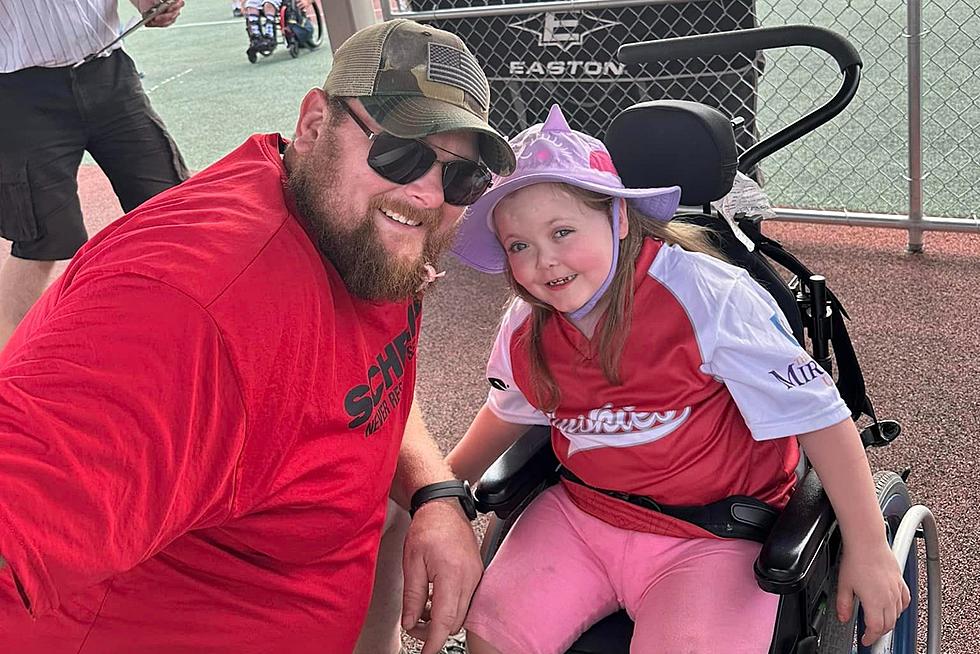 Fundraiser Set for Sauk Rapids Girl With Rare Medical Condition
Contributed photo - Addison Messer and her dad Adam
SAUK RAPIDS (WJON News) -- There's a spaghetti dinner fundraiser for a St. Cloud area family that needs a wheelchair van for their daughter.
Eric Moyer is with Agape Warriors Ministry. He says they're holding the dinner and silent auction to raise money for Addison Messer and her family.
Moyer says Addison has a rare condition called Vitamin K Embryopathy...
She was born with a disease that only nine people in the entire world have. She's six-years-old now but she's had numerous surgeries since she was a little girl on her spine, head and back. At one point she had to have emergency surgery or her spine would have pierced her brain.
Moyer says as Addison grows, she is getting too heavy to lift in and out of the family vehicle. They're trying to raise $60,000 to buy the van and outfit it with a wheelchair lift.
The spaghetti dinner and silent auction will be at The Waters Church in Sartell on Sunday from 1:00-3:00 p.m. It's $10 per plate or $25 per family.
SWEET: Here are the most popular Halloween candies
11 Artists With Ties To Minnesota That Have Been Nominated For / Won An Oscar
LOOK: Baby boomer baby names that have gone out of style
Using info from the Social Security Administration's baby name database,
Stacker
compiled a list of baby boomer baby names that have declined in popularity.