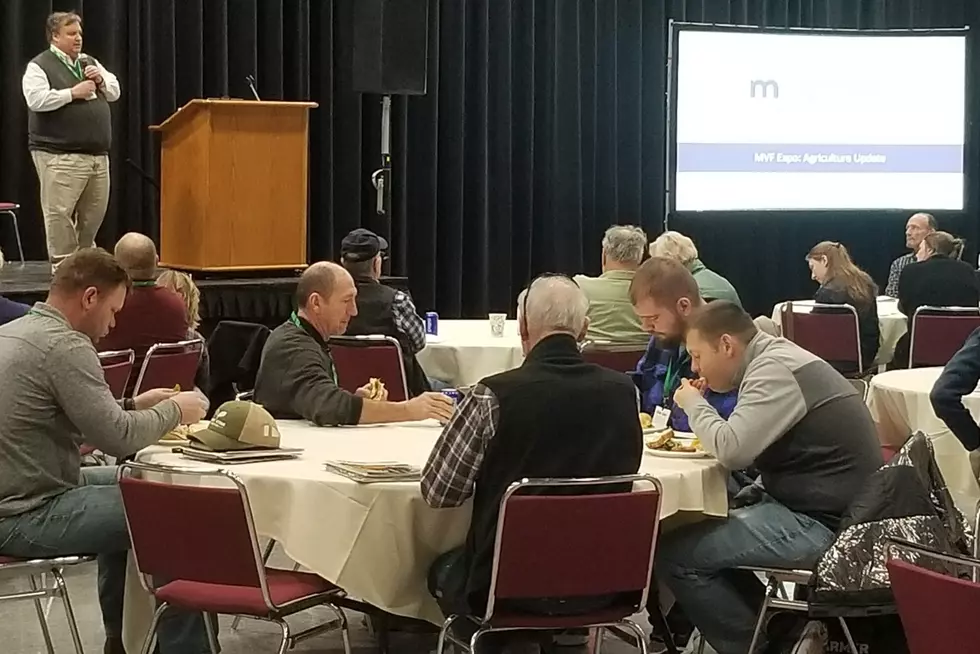 Fruit and Vegetable Growers Meet in St. Cloud
Photo: Jeff McMahon
ST. CLOUD (WJON News) - Farmers from around the state are in St. Cloud this week for the 2023 Minnesota Fruit and Vegetable Growers' Association annual meeting.
The two-day meeting at the River's Edge Convention Center features speakers, breakout sessions, and a trade show dedicated to specialty growers.
At the noon luncheon, Minnesota Agriculture Commissioner Thom Petersen highlighted the growth small farms have seen in the state.
For people that want to get into farming, fruit and vegetable is an avenue to get into farming a lot easier. You can't go out to Western Stearns County, buy 2000 acres, a million-dollar combine, a $300,000 tractor and start crop farming. That's very difficult. But you can go to Pine County where I live, buy 20 acres, do a CSA and work the Twin Cities market. We're always excited about that, and looking at those opportunities.
Petersen mentioned the remarkable growth of "cottage foods" in the state after Minnesota loosened the restrictions on those types of small businesses. After enforcing some of the tightest regulations on cottage food in the nation, the state re-wrote the regulations in 2015 and again in 2021. Cottage Food businesses can sell any type of non-perishable food product, but only at farmer's markets, from home, or at community events. The two-tiered system requires passing a free, online food safety course if the business sells less than $5,000 per year, and a producer must take a $50 Food Safety Course if the annual sales are less than $78,000 per year. As a result, there are now more than 7,300 farms registered to sell cottage foods.
The 2023 Minnesota Fruit and Vegetable Growers' Convention wraps up Friday.
175 Years of Benton County History