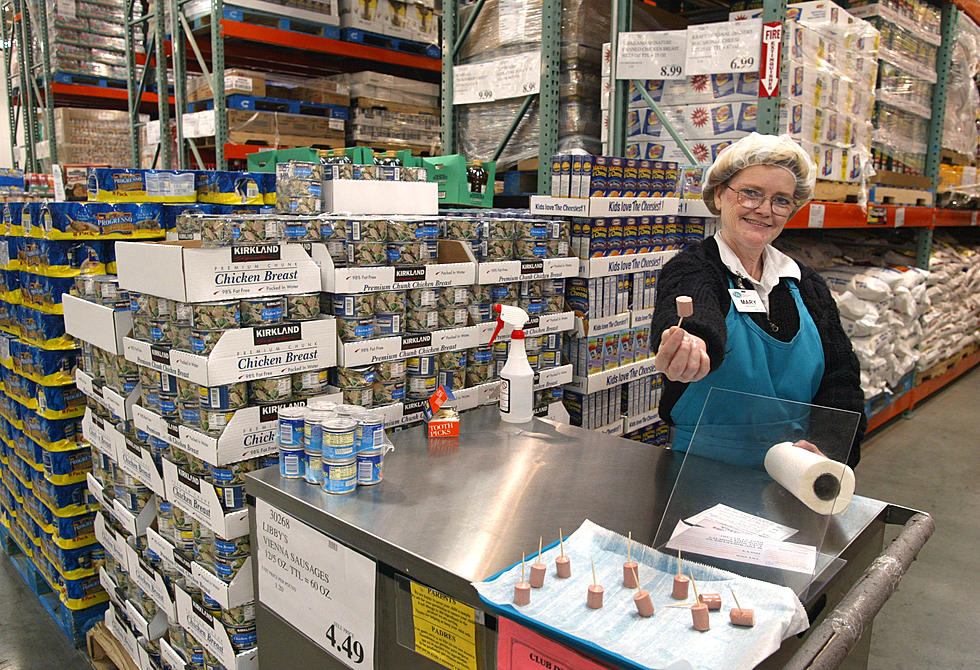 Food Samples Returning to St. Cloud Costco This Month
Getty Images
After more than a year of food samples missing from Saint Cloud's Costco store, the delicious freebies will be returning this month.
Costco was one of very few stores that was closed yesterday for Memorial Day.
In March of 2020, Costco suspended in-store food sampling in response to the then emerging COVID-19 pandemic.
Costco officials made the announcement during a recent earnings call, saying that in addition the return of food samples, in-store food court seating will also return soon.
The company's projected food sampling timeline is to have 170 of their stores offering food samples as soon as this week, with all of their 550 locations handing out food samples again before the end of this month.
Costco has been offering some prepackaged sample since the middle of last year, but nothing like the dinosaur chicken nuggets, pasta salad, pizza squares, and everything else we had come to expect and love.
When the in-store food court seating returns it will be at a reduced capacity, with the red and gray tables spaced out nor than they were before the pandemic.
At the beginning of the pandemic, Costco was one of the first national retailers to require customers to mask-up. The company has now announced that shoppers are no longer required to wear a mask.
Costco says that food samples will be available with increased health safety, preparing and delivery the tasty treats from behind plexiglass.
Speaking of the Costco food court: Is there anything better than a Costco hotdog with some onions cranked out of the dispenser with a little ketchup?
LOOK: Here are copycat recipes from 20 of the most popular fast food restaurants in America