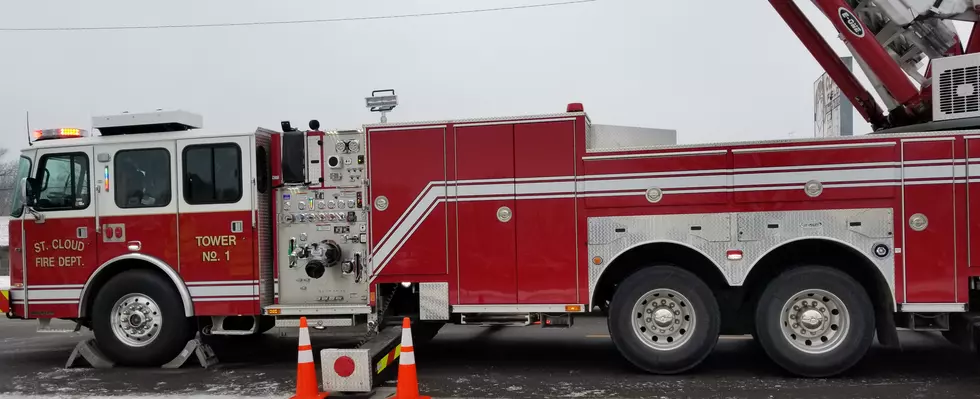 Fire Damages South St. Cloud Business
(Sarah Mueller, WJON)
ST. CLOUD (WJON News) -- A large fire at the Sell's Reconditioning Center in South St. Cloud caused approximately $350,000 in damage.
St. Cloud fire crews were called out to 1042 33rd Street South at around 5:30 p.m.
Fire Chief Matt Love says they arrived to find heavy black smoke coming from the roof of the large commercial building...
Inside, crews commenced a fire attack and noticed heavy fire conditions, and a second alarm was called. That second alarm brought over 30 firefighters from our area that include those from St. Cloud, Sartell, and St. Augusta, as well as help from the St. Cloud Police Department, St. Cloud Utilities, and Mayo Ambulance.
The fire was extinguished at 6:10 p.m.
No one was hurt in the blaze but it did cause an estimated $250,000 in damage to the property and another $100,00 loss to its contents.
The St. Cloud Fire Marshal is investigating the cause of the fire.
---
READ RELATED ARTICLES
8 Apps Minnesota Enjoys More than Watching the Super Bowl
Apps or food we enjoy in Minnesota when watching football and more specifically during the Super Bowl
Presidential/Vice Presidential Visits to St. Cloud
Rockville, Minnesota...in Pictures