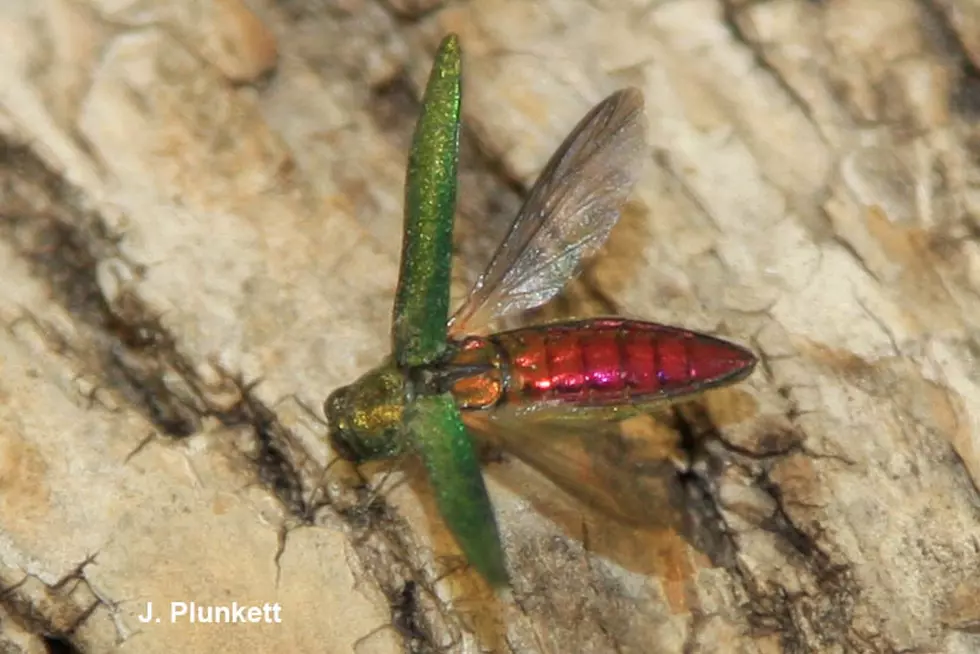 Emerald Ash Borer Found in St. Cloud Ash Trees
Photo: Minnesota Department of Agriculture
ST. CLOUD (WJON News) -- Emerald Ash Borer Found in St. Cloud Ash Trees
The Minnesota Department of Agriculture has confirmed the infestation in the city.
St. Cloud officials are encouraging homeowners to look for signs of the insect.  First, be sure you've identified the ash trees on your property.  Then, look for woodpecker damage, they like EAB larvae.  Check for bark cracks like EAB tunneling under the bark.  And, if you feel like you may have an infestation contact a professional.
The state has about one billion ash trees, the most of any state in the nation.
The biggest risk of spreading EAB comes from people moving firewood or other ash products harboring larvae.
8 Apps Minnesota Enjoys More than Watching the Super Bowl
Apps or food we enjoy in Minnesota when watching football and more specifically during the Super Bowl