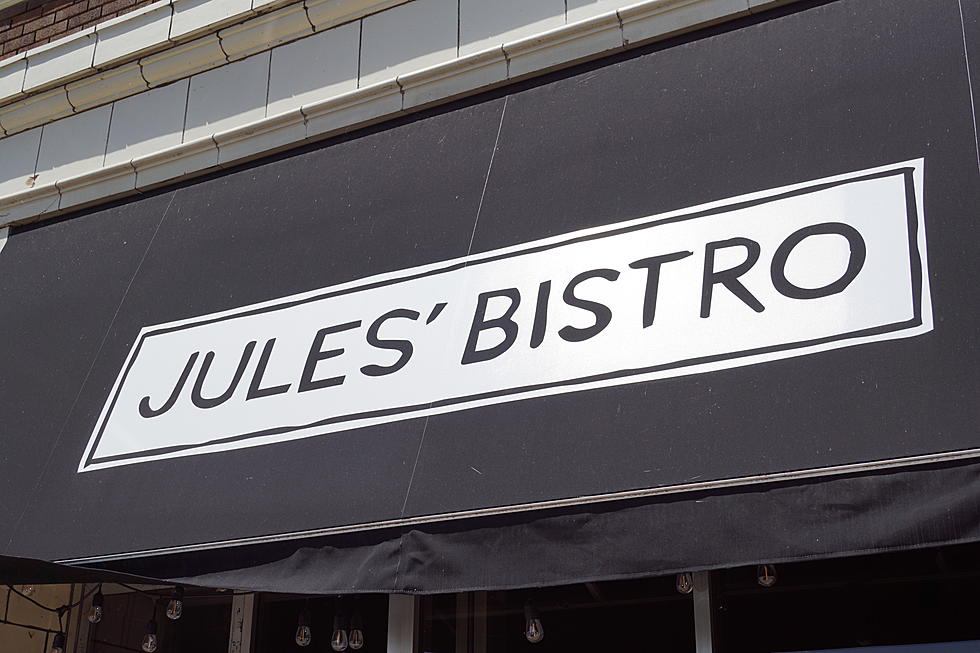 Downtown St. Cloud Jules' Bistro Extends Hours Beginning Today
Pete Hanson/TSM
I love locally owned restaurants.  St. Cloud has so many chain restaurants... and granted, some of them are pretty good. But there really is nothing better than a great locally owned restaurant.
Jules' Bistro is located downtown St. Cloud on St. Germain Street.  Within the last few years they expanded and updated their space, and it's even better than it was before.  It's great to stop in for lunch or dinner, and now, breakfast on Saturday mornings is a new favorite of mine.
Jules' Bistro has been running 5 days a week. Open Tuesdays through Saturdays from 8 to 8. But now, just this last week, Jules has announced that they are extending their hours.  They will now be open 6 days a week to include Monday from 8 to 8.
So now, when you are heading back to work, and you want to grab a coffee, delicious pastry, lunch or dinner after work, you now have that option on Mondays.  Mondays just got a little better!

Also, if you fly out of the St. Cloud airport, you will have the option to Jules with you!  They will be available for some great things to bring with you as you fly out of St. Cloud.  They are available at the gate.

So, great news!  Jules' Bistro now available on Mondays to get your fix of great food from a local restaurant, and also at the St. Cloud airport.
QUIZ: Can you identify 50 famous companies by their logos?
How well do you know the logos of 50 of the world's most famous companies? Keep scrolling to see if you can guess which icon belongs to which brand.
LOOK: 25 things that have different names depending on where you live in the US
Sta



cker
compiled a list of 25 different things that have region-specific names using news, dictionary, and academic sources.