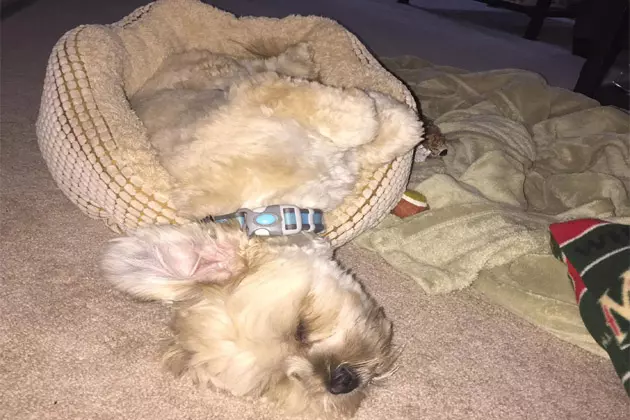 Does Your Pet Sleep In a Weird Position? Share Your Pictures With Us!
How is this comfortable?!
My dog Norman is a weird little dude. I am pretty sure he is nocturnal because he will sleep all day long if I let him, and most of the time he sleeps in a really weird position. The one in the picture above is his favorite. His whole body is in his bed (that he loves) but he hangs his head over the side! That can not be comfortable. He also really likes to sleep under the bed, which is about 7 inches off the floor at most.
Does your pet sleep in a really weird spot or position? Share your pictures with us on Facebook or Twitter! @mix949