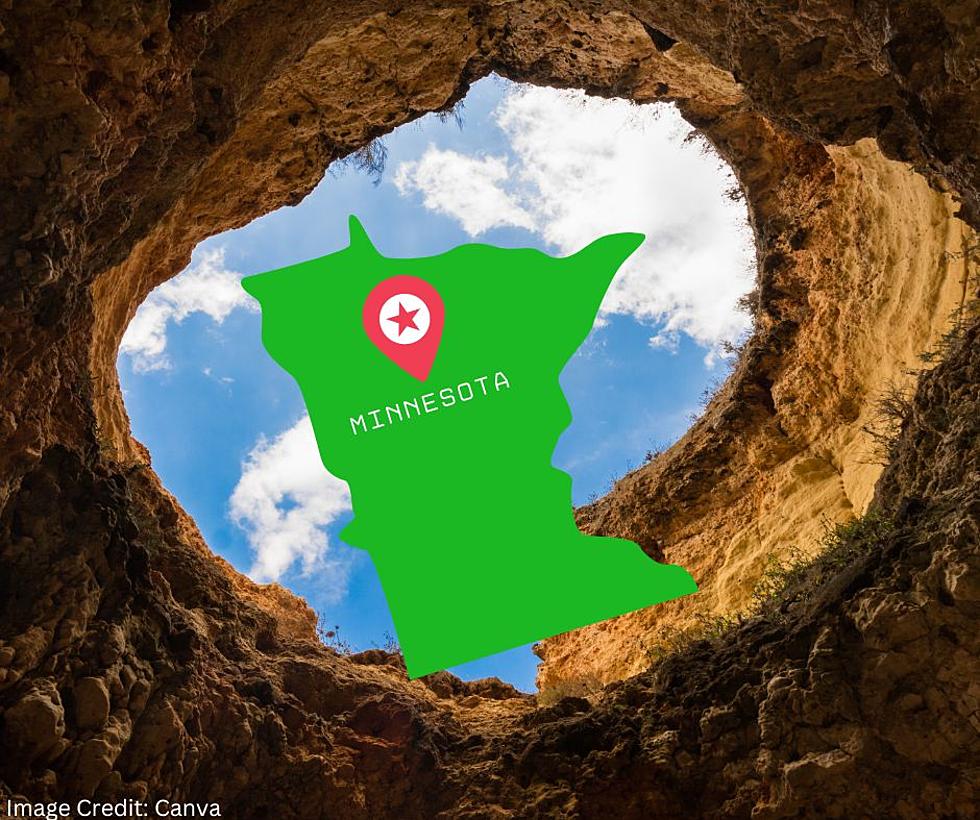 Did You Know The World's Deepest Pothole Can Be Found In Minnesota?
Image Credit Canva
Minnesota is the home to many things, including Post-it notes, the Juicy Lucy, and the world's deepest pothole. But the pothole we are talking about isn't found on any road, although this spring I think you'd agree there were a few on Division that might just be one of the world's deepest. The pothole that I'm referencing is the kind formed by water flowing over rocks, and at Interstate Park you can see not just the world's deepest pothole, you can see plenty of other examples.
World's deepest pothole is found in Minnesota—not surprising
The fact that it's in a state park and not on a city street—surprising! 
Okay, okay, by pothole we we're talking about the glacial variety, but still, ten thousand years ago, water from melting glaciers carved the St. Croix River valley. Within that ancient river were fast-moving whirlpools of swirling sand and loose rocks that wore deep holes into the basalt riverbed. Today, we call those holes glacial potholes and you can see more than 400 examples at Interstate State Park!
At 60 feet deep, the Bottomless Pit Pothole is thought to be the deepest in the world—though there are unexplored potholes in the park that may be even deeper! Other notable potholes at Interstate State Park include the Bake Oven (which you can even walk inside) and Caldron.
If you've never heard of Interstate State Park, it's located in Taylor's Falls on the border of Minnesota and Wisconsin. It's got potholes, really fantastic views of the St. Croix River, and some great places to hike and explore.
To get more information about the state park, or to see what's going on at Interstate if you are going for a visit, you can go here.
Come Visit St. Martin, Minnesota with us in Pictures
Here is the lineup of The 2023 Minnesota State Fair Grandstand Concert Series
LOOK: Counties with the most bridges in dire need of repair in Minnesota