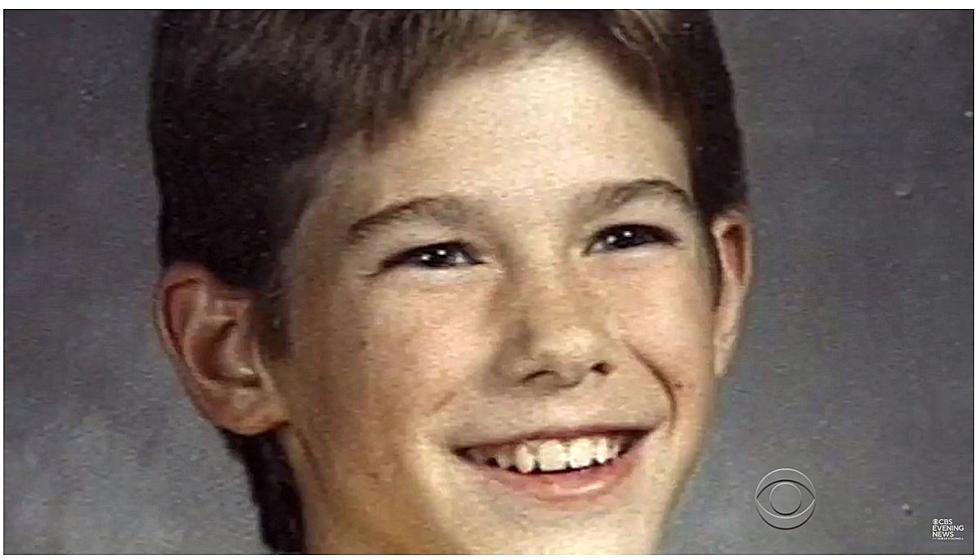 "Dear Jacob", Minnesota Mother To Share Her Emotional Story in Memoir
Image Credit/ CBS Evening News via YouTube
There's not many in Minnesota, or across the country, who does not remember the sad and tragic story of Jacob Wetterling from St. Joseph. It was October 22,1989 when, the 11 year-old-boy, was abducted and never to be seen again. Took nearly 27 years to learn the full truth.
I was eight at the time it all happened. Living in the country in small town Minnesota, just a little more north. I was young enough that I didn't fully understand the seriousness of the circumstances back then, but I remember life for parents in Minnesota changed, even for my parents. Remember my brothers and I were watched a little closer and mom or dad were always around, we weren't left alone at home often anymore. What once felt safe, didn't anymore.
Can't even imagine what it must have been like for Jerry and Patty Wetterling for those days, months, years after. Even now. The strength it had to take to move forward and to be a source of help for other parents who had to stomach the same loss. Imagine years later, finally being able to share your journey.
That is what Patty Wetterling is bravely doing. She announced via her Facebook page on February 26, that she is releasing a memoir she wrote with the help of her friend Joy Baker. The Book titled "Dear Jacob: A Mother's Journey of Hope" will be available Ocotber. 17, 2023. However, anyone is able to pre-order it a few different ways. As she shares everything here on her Facebook page:
Looking at her page, I see she is a "Hopeologist" or better known as a motivational speaker and her strength, even after all these years is commendable is so many ways. Admire her ability to continue sharing, and continuing to be a source of hope, when some might believe there is none.
I for one will be reading this raw and real memoir and will probably need a box of tissues when I do. But in the off chance Patty sees this, thank you for your continued hope to many, you are truly an inspiration.
For anyone who wants to see a little more on the journey of how this book/memoir came to be. Read it on Joy the Curious Blog.
St. Joseph's on the Grow!
Cozy Up at This New Coffee Shop in Long Prairie
LOOK: The biggest scams today and how you can protect yourself from them
25 True Crime Locations: What Do They Look Like Today?
Below, find out where 25 of the most infamous crimes in history took place — and what the locations are used for today. (If they've been left standing.)
Sauk Centre Has the Coolest Benches You Will Ever Sit On
Behind the Scenes: A WJON News Series