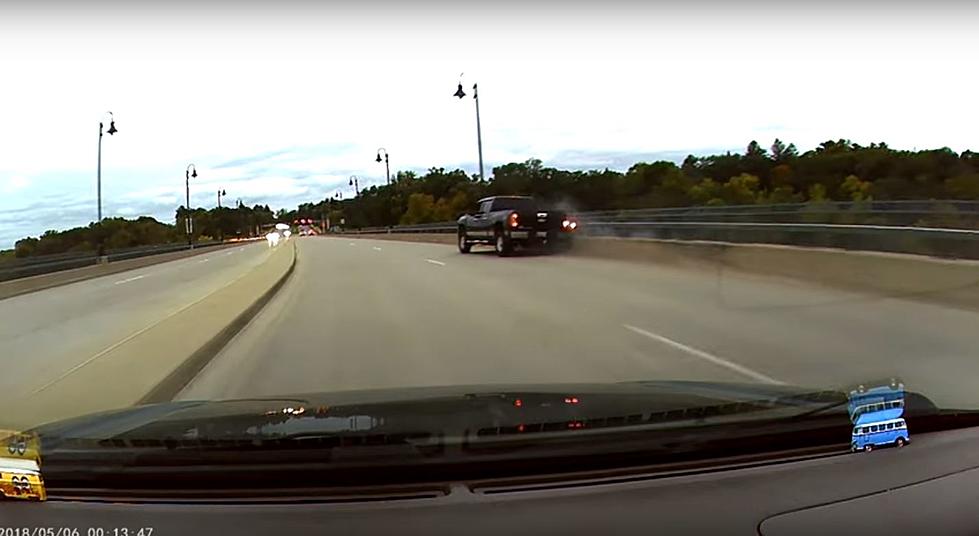 Dash Cam Video of Two Crazy Sauk Rapids Drivers Goes Viral
MNOutback37 via YouTube
People say St. Cloud has the worst drivers, but we might be able to lump the surrounding cities in with it.
A video was uploaded to YouTube on Ocotber 3rd, 2019 of a truck driving over the Sauk Rapids 9th Ave. bridge. You can see the truck speeding past the recording vehicle on the right side, grazing the concrete barricade of the bridge between the road and sidewalk. And losing a taillight in the process.
Upon reaching the stoplight at the intersection of 9th Ave N and River Ave N, another truck pulls up behind the original. Instead of using the turn lane to go right, they drive over the sidewalk and median, smoke rolling as they head down River Ave N toward Sartell.
The video has amassed over 3,000 views since being uploaded on the 3rd. It's one of those that just make you shake your head and wonder.
Check it out for yourself below - warning: there is some stronger language.