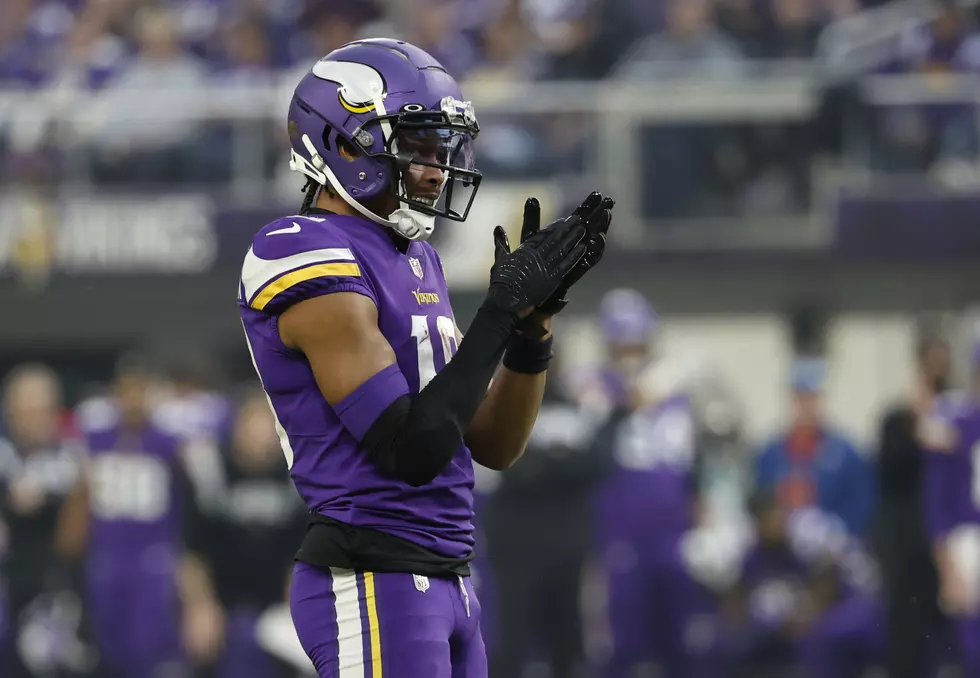 Crushing MN Vikings Defeat Has A Huge Upside For One Player
Photo by David Berding/Getty Images
As Vikings fans we were let down by this past Thursday's loss to the Philadelphia Eagles.  That put the Vikings at 0-2 to start the season. That is, of course, not how we hoped the Minnesota Vikings would start the season.
The statistics aren't pretty when an NFL team starts their season at 0-2.  According to the NFL, when going back to 1990 there are only 31 teams out of 270 that started at 0-2 that were able to move forward to the playoffs.  If we're looking at the bright side -- just like Lloyd said in "Dumb and Dumber", "So you're telling me there's a chance, yeah!"
That being said there was history made that night and there was still a lot of other good that came from the game.  Cousins finished the game with 364 yards and 4 touchdowns. Justin Jefferson finished with 11 catches for 159 yards.  Those are all impressive numbers that the Vikings can hopefully build off of.
The history making part of the night is worth much celebration as well.  Justin Jefferson's five catches for 57 yards in the first half were enough to land him in the history books. Jefferson is now just the second player in NFL history to pass 5,000 yards receiving before his 25th birthday.  The only other person in that exclusive group?  It was Randy Moss who, of course, also did it as a Minnesota Viking.  
Keep the faith Vikings fans, there's always next week!
Tell Us You're From Minnesota (Without Saying You're From Minnesota
12 Items You Didn't Know Were Invented In MN (And A Few You Did)