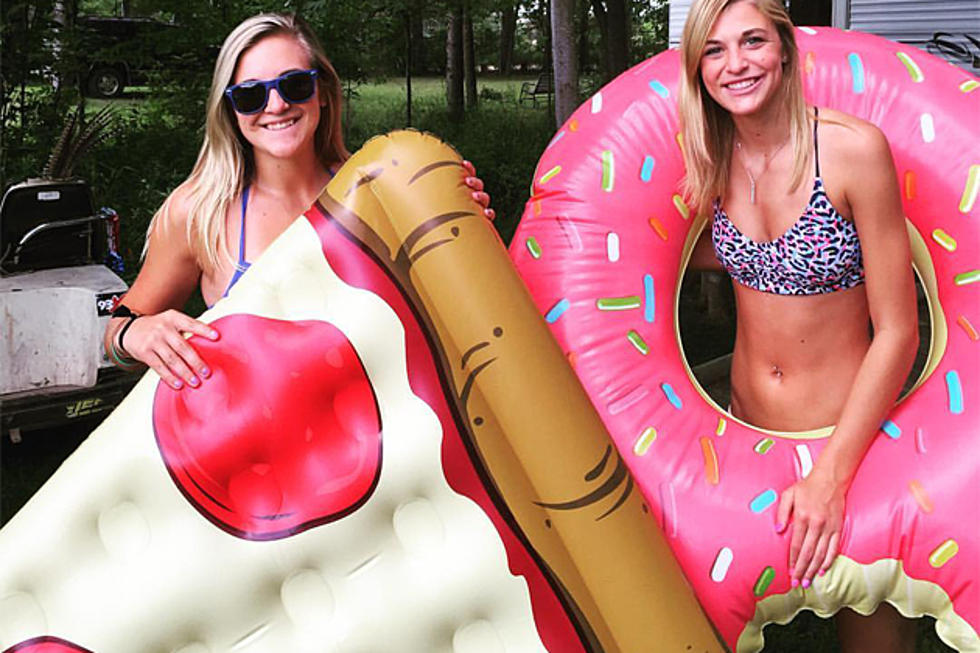 Crazy Floaties for the Lake You Need to Order Before Memorial Day!
My sister opted for a donut, I went more savory with a pizza slice.
The official kick off to summer is this weekend! Memorial Day is just days away which means more time at the lake hanging out with friends and family!
Last year my sister and I got giant crazy pool floaties to use at the lake and it was a game changer. We were the hit of the neighborhood! You can be too, here are some awesome (and affordable) ones you can get off Amazon!
1. The Eggplant Emoji - $29.99 - This one would be great for hot days because of the mesh bottom
2. Pretzel - $10.99 - This bad body has a 5 ft diameter! Now if only I could have an actual pretzel that size.
3.American Bald Eagle - $24.95 - This would be a great one to bring out on the 4th of July! *Uncle Sam not included
4. High Heel - $29.95 - Get one for a friend and you'll have a matching pair!
5. Premium Pizza Slice - $49.00 - I opted for the not supreme one, I'm not a fan of olives. (you can get the same one I have at Target for $20)
6. 6ft Watermelon Island - $23.00 - This is for people who really don't want to get wet!
Happy floating this summer!