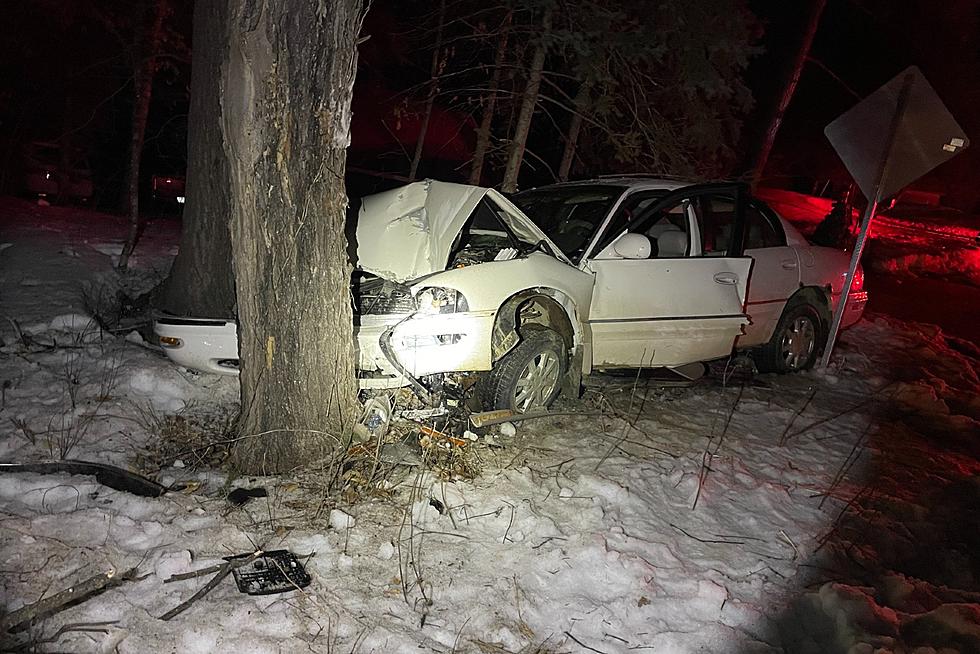 Crash Near Melrose Traps Passenger in the Car
Photo: Stearns County Sheriff
MILLWOOD TWP (WJON News) - A car crash near Melrose Friday night left a passenger trapped in the vehicle.
At 11:48 p.m. last Friday, Stearns County Sheriff's Deputies arrived at a single-car crash about ten miles Northeast of Melrose in the 31200 block of Birch Valley Road.

The crash report says the car, a 2001 Buick Park Avenue, was driving Northwest on Birch Valley Road when it left the road and crashed into a tree. Authorities found the driver, 21-year-old Daniel Kapsner of Melrose, outside the car with no injuries, but his passenger, 20-year-old Jake Jurek of St. Cloud, was trapped inside the car with a serious injury to his leg.
Melrose Fire Department extricated Jurek and he was sent to CentraCare Health – Melrose by ambulance.
Both men were wearing their seatbelts, and alcohol is being investigated as a factor in the crash.
READ RELATED ARTICLES
Luxemburg, Minnesota in Pictures