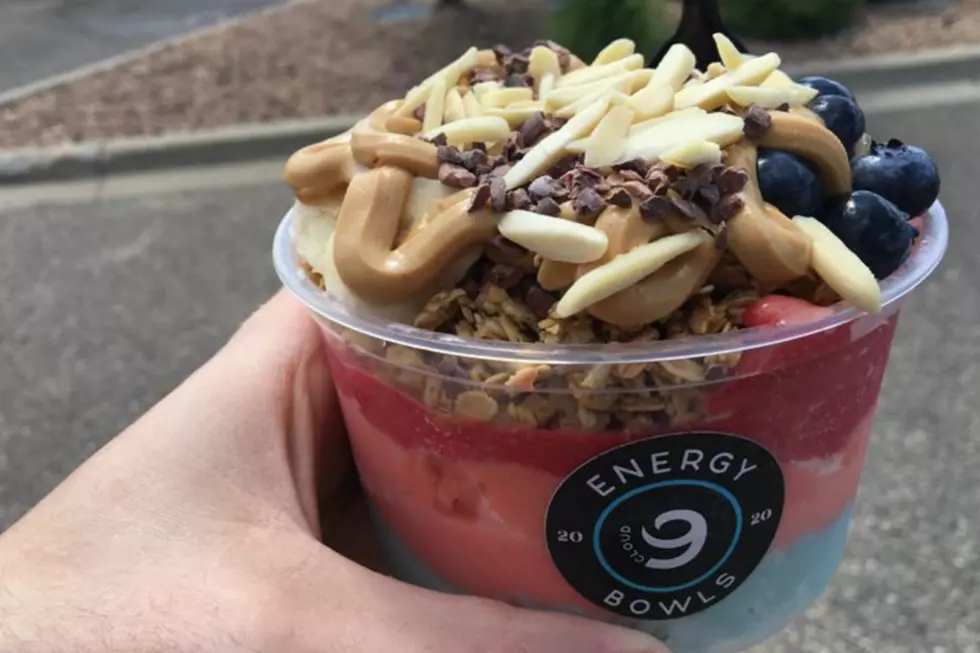 Cloud 9 Energy Bowls Hosting Pumpkin Painting Event
(Photo: Alex Svejkovsky, WJON)
Halloween is right around the corner and if you're looking for fun themed events for the family, this might be perfect for you.
Cloud 9 Energy Bowls in Waite Park is hosting a pumpkin painting event for the family. It kicks off Friday, Oct. 16 from 6:30 p.m. to 8 p.m.
Enter your number to get our free mobile app
Children and their adult chaperone will get one pumpkin, a set of acrylic paint to share. They can decorate the pumpkin however they like and a prize will be awarded for the best painted pumpkin, a free kids bowl and Cloud 9 t-shirt.
In addition to the pumpkin painting, you'll get one humble bowl (small size) and 1 kids energy bowl included with your ticket price. The energy bowls are completely customizable and include a variety of bases and toppings.
Tickets are limited. You can reserve your spot before they're gone by going to Cloud 9 Energy's website, click on the 'order online' tab at the bottom of the page, click the drop down tab that says 'more' then click on the 'extras' tab. Scroll down to the events and select 'pumpkin painting'.
Tickets cost $29.99. You can add on additional pumpkins for an extra charge. Cloud 9 Energy Bowls is located at 326 3rd Street NE in Waite Park inside of the Crossroads Center parking lot.
They're open Monday through Friday from 9 a.m. to 7 p.m. and Saturdays and Sundays from 9 a.m. to 5 p.m.
10 Childhood Life Hacks You (Probably) Still Use Today