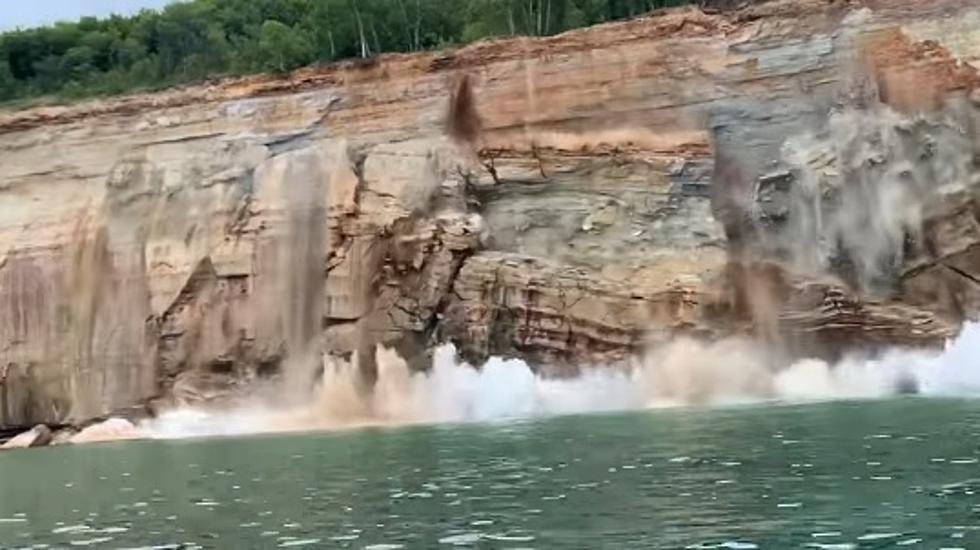 Check Out the "7 Wonders of Minnesota" Scenic Drive Before Winter
Courtesy Ken Martin via Up North Live/Facebook
The fall colors are peaking at this time of the year.  It would be a great time to take a trip to Northern Minnesota to take some great pictures, and right now it's just a great time to take a weekend road trip.  Because, why not?  It's not snowing... yet.  And it's too cold to go swimming.  So it's that in between time when you don't have a lot going on during the weekends other than raking leaves and winterizing things that need to be winterized.
Once you have that completed, why not take a road trip?  Take a long weekend and enjoy the "7 Wonders of Minnesota" drive, which is basically all over Northern Minnesota.  It's a very scenic drive with lots of photo ops for you and your family to enjoy according to Only in Your State. 
GOOSEBERRY FALLS
This is located in Two Harbors (officially) it's a great place to hike around and check out the waterfalls and other nature fun things. Wild life, camping, trails all over the place.  Some of them are more difficult than others.
BOUNDARY WATERS CANOE AREA WILDERNESS
Fishing, camping, canoeing, hiking, it's all possible in the BWCA. It's a great place to unplug and just enjoy the serenity.  There are a million acres of the BWCA.
VOYAGEURS NATIONAL PARK
Thia is the only National Park in Minnesota.  I haven't been there yet, but everyone who has says it is well worth the drive.  It's got the same amenities as the other areas on this list, but just a little farther North, and still has great camping, fishing and hiking.
TETTEGOUCHI STATE PARK
The big claim to fame for this park is a giant waterfall.  The tallest waterfall that is completely within Minnesota.  It's fittingly called "High Falls" and is along the Baptism River and has a 70ft. drop.
BLACK BEACH
I've heard so much about this beach. It's totally worth the drive just to check out this strange (for Minnesota) beach.  I'd want to go check it out just because it's different than any other sand beach within the state.  It's located along Lake Superior.
SPLIT ROCK LIGHTHOUSE
This is one of those things that when you see a picture of it, you know exactly what it is. That is, if you are a true Minnesotan. It's located along Lake Superior, and has great opportunities for some great pictures.  Both of the jagged rocks it's on, and also of the lighthouse itself.
JAY COOKE STATE PARK
This one is probably the easiest to get to.  It's located just outside of Duluth, and it's claim is an amazing looking river which runs through a gorge.  Again, bring the camera.  Great photo opportunities.  Not just a camera - phone either.  Bring an actual camera.  Better pictures to do this area justice.
READ ON: Weird, wild UFO sightings from throughout history
LOOK: The states with the most UFO sightings
For each state, we've also included details of famous UFO sightings in that state. Of note is that almost three-quarters of all UFO sighting reports in the United States
occur between 4 p.m. and midnight
, and tend to peak between 9 and 10 p.m. Food for thought next time you're out scoping for alien life. Keep reading to see which states have had the most UFO sightings.
Gallery Credit: Nicole Caldwell & Matt Albasi