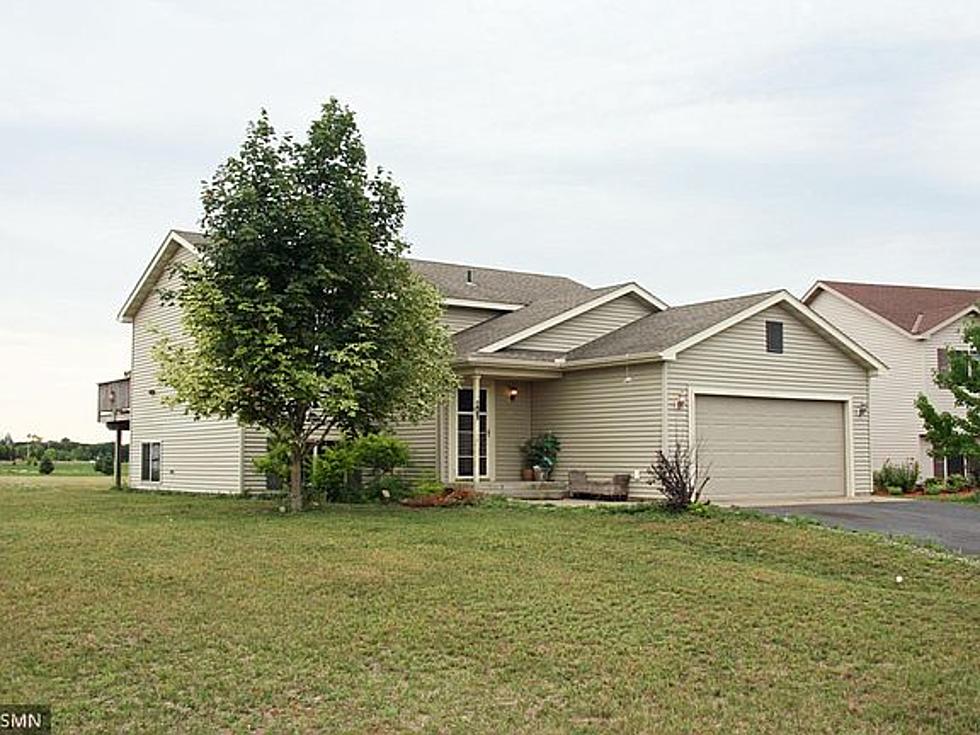 Check Out Sartell's Least Expensive Home On The Market
Gregory L. Lawrence, HomeAvenue FSBO
If you're in the market to buy a home and you don't want to break the bank, you might want to check out Sartell's least expensive home on the market. Currently, the home at 412 Victory Avenue in Sartell is the cheapest home you can buy in the city.
It's on the market for $189,994. It's got two bedrooms, one bathroom, a 2-stall garage and 1,952 square feet of finished space. There's a huge opportunity for someone to build equity in this home by finishing the basement which could add on an additional 2 bedrooms, full bathroom and family room. According to the list on Zillow, the basement is ready to be finished and just needs drywall.
A little elbow grease might take you a long way with this one. You could live in it for a few years and fix it up, or finish it, flip it and make a little fast cash.
In addition to the finished space, the home also has vaulted ceilings, central air, granite countertops and a two-level deck off of the dining room. You'll also notice a patio area in the backyard.
The property is also pretty large as well for being in the city.  The home sits on .33 acres of land. Another attractive feature of this home is that it's located in the Sartell-St. Stephen School District.
The listing says, "at this price point-this will be a steal for the person that buys it."
If you're interested in checking out this property its listed as For Sale By Owner by Gregory W. Lawrence.
New Sculpture Celebrates Paramount's 100th Anniversary
Waite Park Opens The Ledge Amphitheater