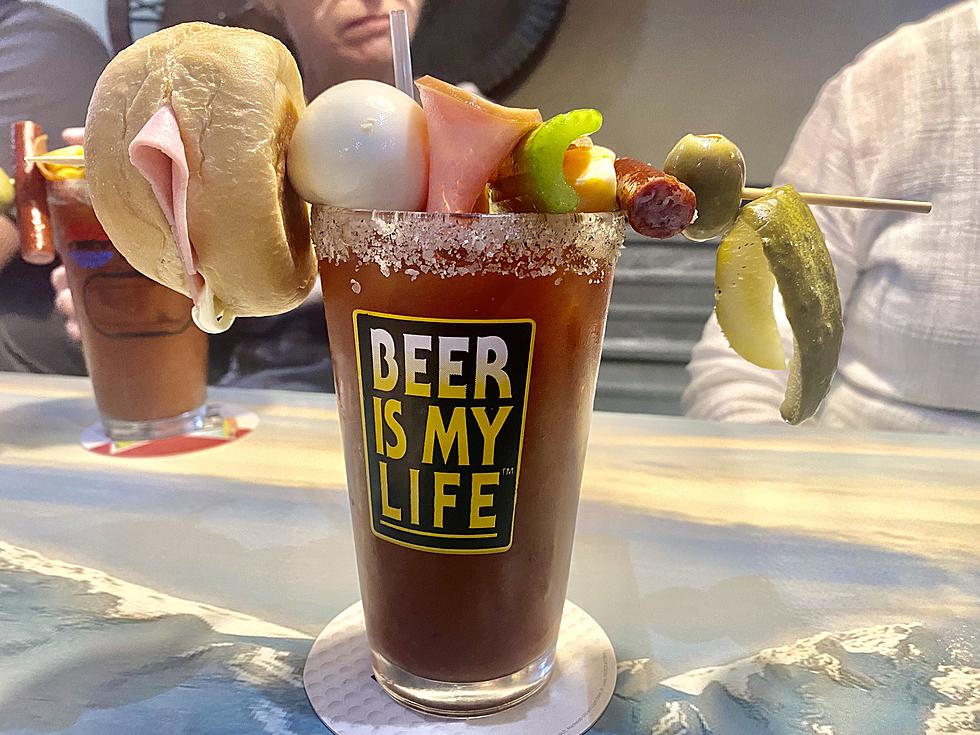 Burtrum is a Small Town Serving Up Giant Bloody Mary's
Abbey Minke
With a population of just over 100 people, the small town of Burtrum in Todd County is a quiet little place. A church, post office, and bar line the main street, just like any other small town in Central Minnesota.
Once church wraps up on Sunday morning, the place to be is the bar, the Burtrum Cabooze, for their epic Bloody Mary's.
This past weekend my future mother-in-law got a group of us together to go out for them on Sunday morning. Walking into a bar that has a sign outside of it that says "Saloon" you wouldn't expect it to have big-city-style drinks, but these bloodies were next level.
A basic Bloody Mary will probably set you up with a pickle, olive, and maybe a cheese cube if you're lucky. This Bloody Mary had a meal on it. A ham sandwich, whole hard-boiled egg, Canadian bacon, meat stick, celery, cheese, and pepperoni slice all accompanied the standard pickle and olive.
Pair that with a chaser of Busch Light and it was the perfect way to start a Sunday. If you are looking for a Sunday drive that has a delicious destination, Burtrum is the place to go. Just make sure you are enjoying yourself responsibly. (The non-alcoholic version tastes great too! Bloody Mary's are all about the garnishes anyway.)
New Minnesota State Fair Foods for 2021
Take a Virtual Tour of the Gorgeous Murals in Sauk Centre
10 Phobias That Make Living in Minnesota Challenging