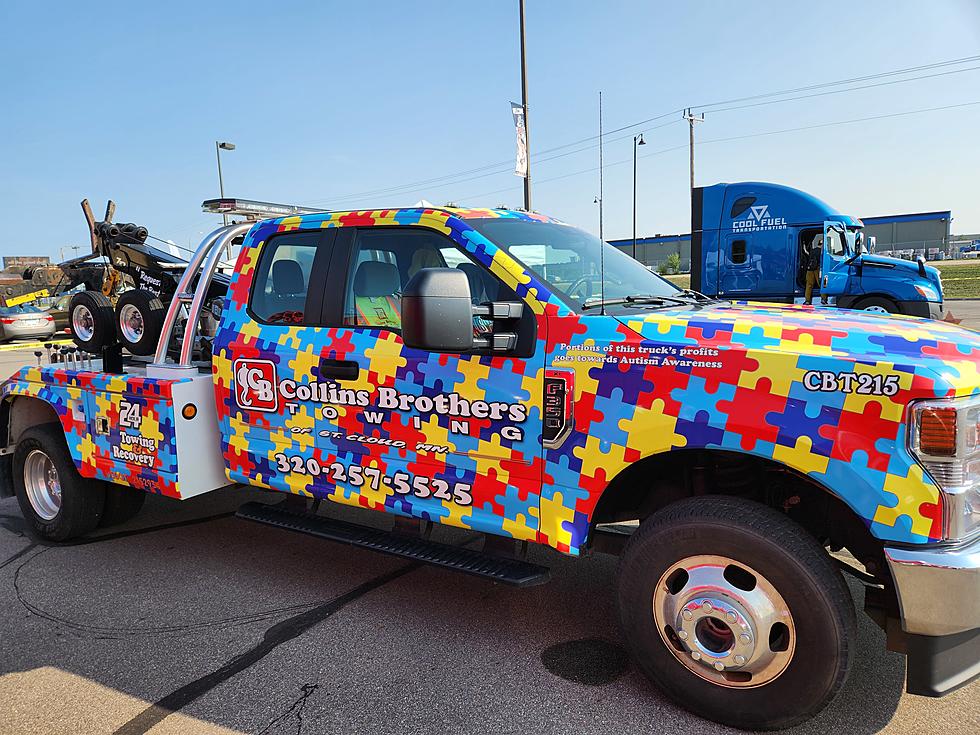 Brotherly Love: Central MN Tow Company Partners With ND Tow Shop
Image Credit: Paul Shea/TSM
A local towing company has partnered with a North Dakota towing service to expand its coverage area. The partnership doesn't change any names but allows for greater customer service and an array of towing services from St. Cloud to the North Dakota border. Collins Brothers Towing of St. Cloud shared the announcement on social media.
The post from Collins Brothers Towing got great reactions from both communities on social media as their message was pretty simple. Nothing about either towing company was going to be changing. Not the names, and not the people working at the towing companies.
We are extremely excited to announce we have acquired Jim's Towing in Fargo, ND.
Jim's will Continue on as Jims Towing and will continue to be operated by Vince Voigt and the entire Jim's team.
This merger will bring many benefits to our customers along with Jim's.
George, Patti, and the Voigt family have built Jims into an amazing business over the years. They are very well known across the Midwest and beyond.
We wish nothing but the best and a happy retirement to George and Patti.
Collins Brothers Towing operates out of St. Cloud, Little Falls, and Brainerd and services a majority of Central Minnesota.
You can learn more about Collins Brothers Towing by heading here.
Jims Towing of North Dakota specializes in "semi towing, heavy duty towing, and recovery 24 hours, 7 days a week" according to their website.
Also since towing is what both businesses specialize in, make sure you are giving tow truck operators the same amount of room to work as you do for other emergency vehicles on the side of the road, it's the law in Minnesota to move over when you can, or slow down.
LOOK: Baby boomer baby names that have gone out of style
Using info from the Social Security Administration's baby name database,
Stacker
compiled a list of baby boomer baby names that have declined in popularity.
LOOK: 20 American foods that raise eyebrows outside of the US
Stac



ker
compiled a list of 20 unusual and uniquely American foods that might raise eyebrows outside the U.S.
QUIZ: Can you identify 50 famous companies by their logos?
How well do you know the logos of 50 of the world's most famous companies? Keep scrolling to see if you can guess which icon belongs to which brand.
LOOK: 20 of the biggest insects in the world
Stacker
compiled a list of 20 of the biggest insects in the world using a variety of news, scientific, and other sources.