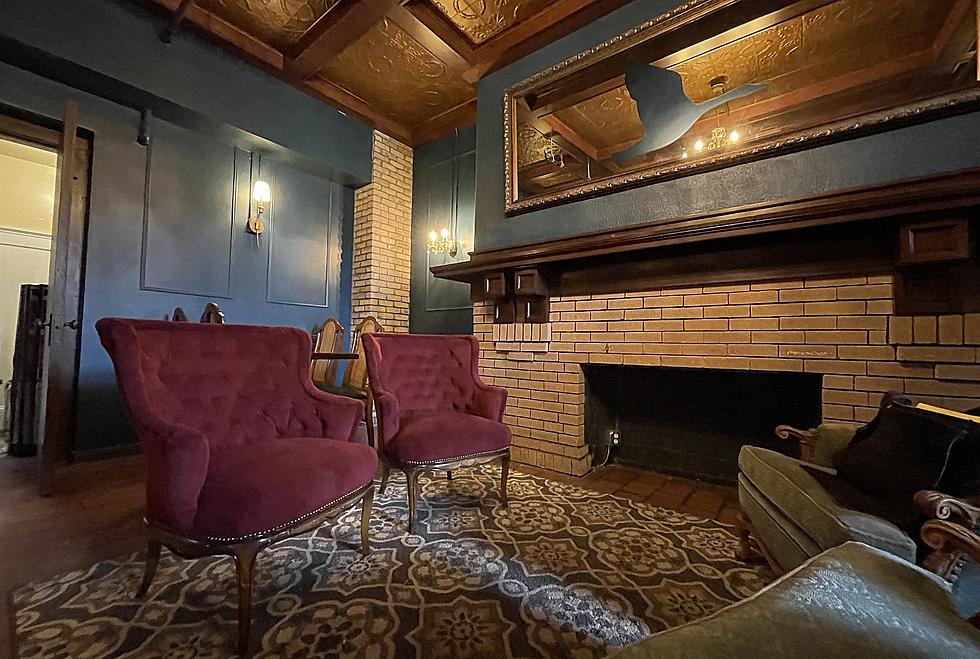 Speakeasy Opening in 110 Year Old Building in Downtown St. Cloud
Blue Goose photo by WJON.com's Jim Maurice
ST. CLOUD (WJON News) -- A new 'hidden' cocktail lounge is opening in a 110-year-old building in downtown St. Cloud.
The Blue Goose speakeasy is in the basement of the Veranda Lounge on 5th Avenue.
Co-owner Ray Herrington is part of the Letnes Restaurant Group. He says the name honors the space's past.
When the Elks Club was built which was the original purpose of the building back in 1913 they dedicated an area in this exact space for a cafe, and about 1920 they opened to the public and called it The Blue Goose.
Herrington says guests will enter through the Veranda Lounge and then make their way downstairs where they'll need to find the entry.
It's a little hidden, it's a little experience in itself just to get in, so it's kind of cool.
Herrington says they've been working on their craft cocktail menu for several months.
There's a section on the menu for prohibition style, being that its a speakeasy and it really was an active space in the 1920s.  We are honoring that style with the cocktails.  There are a lot of different kinds of drinks on the menu with 32 crafty cocktails.
The cocktails will have a lot of flair and will be what they call 'show stoppers'. They'll also have a limited beer selection and three mocktails on the menu.
The food menu includes some charcuterie boards, panini sandwiches, and small hand-held sharable items.
Herrington says they wanted to bring something different to the downtown that could be a draw for the whole area.
Hopefully, it will help make downtown a destination for people and make downtown more attractive to bring locals and people from outside the city in also.
Blue Goose is doing some private sneak peek events this week, and then it will open to the general public starting on Wednesday, May 24th.
Their regular hours will be Wednesday through Saturday from 5:00 p.m. until midnight. Plus, they'll be available to rent for private events.
The Blue Goose has seating for about 45 people.
They are hiring bartenders/mixologists, contact them via the Pioneer Place website for more information.
Back in October Blue Goose speakeasy received a $54,000 Main Street grant to help with remodeling the space.
Herrington and his business partners bought the building back in 2018.  They completely remodeled the part of the building with the stage area known as the Pioneer Place which was completed in September of 2019.
READ RELATED ARTICLES
Presidential/Vice Presidential Visits to St. Cloud