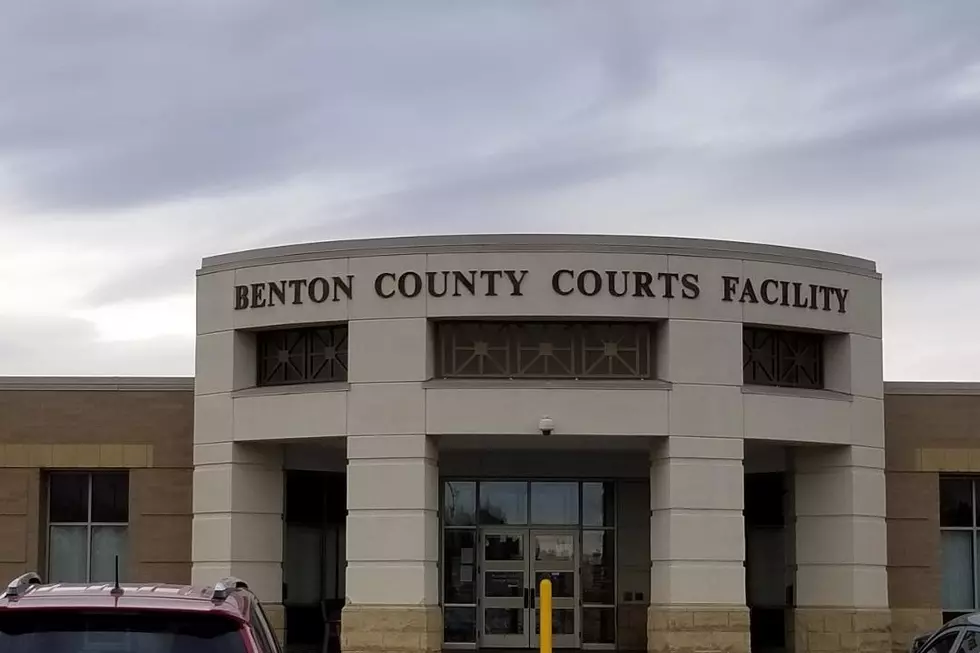 Benton County Man Charged With Trying to Kill Police Officers
photo - Jay Caldwell
FOLEY (WJON News) -- A Benton County man is charged with six felony counts of 1st-degree attempted murder of a peace officer and six felony counts of 1st-degree assault using deadly force against a peace officer.
Sixty-four-year-old Karl Holmberg continues to be hospitalized for treatment of a gunshot wound to his foot.
According to the criminal complaint, several police officers were serving a narcotics search warrant at the home west of Princeton just after 7:00 a.m. Thursday.
Court records show Holmberg's wife told police that she awoke to her husband telling her that "they" were here and it was his day to die. She said they heard police officers outside their bedroom door and Holmberg starting shooting blindly through the door with a .223 caliber rifle.
Police returned fire as they retreated out of the house. Six officers were inside the house and five were struck by gunfire.
One officer was shot in the arm and remains hospitalized. A second officer was hit in the chest and hip and remains hospitalized. The third officer was shot in the hand and was treated and released from the hospital. A fourth and fifth officer were also shot and were treated and released from St. Cloud Hospital. A sixth officer was inside the house but was not hit.
In an interview with Holmberg at the hospital, he allegedly said he didn't think the police had a right to be there and told them to leave. Court records allege Holmberg started shooting after that.
After hours of negotiating, Holmberg was taken into custody without further incident.
---
READ RELATED ARTICLES
---
READ MORE: See 50 remote jobs that can pay well
LOOK: How Halloween has changed in the past 100 years
Stacker
compiled a list of ways that Halloween has changed over the last 100 years, from how we celebrate it on the day to the costumes we wear trick-or-treating. We've included events, inventions, and trends that changed the ways that Halloween was celebrated over time. Many of these traditions were phased out over time. But just like fake blood in a carpet, every bit of Halloween's history left an impression we can see traces of today.
Gallery Credit: Brit McGinnis
LOOK: See what Christmas was like the year you were born