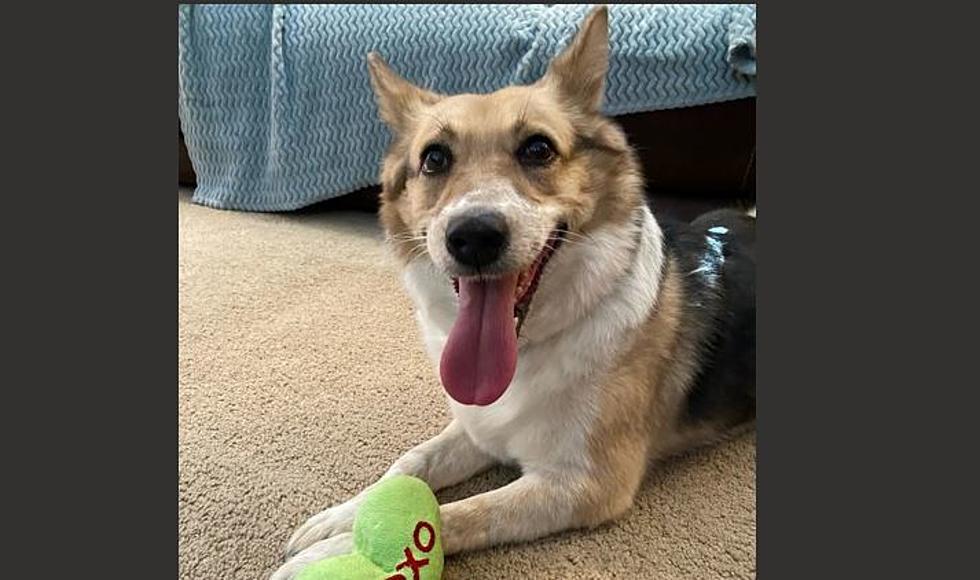 Beautiful Coco Needs A Forever Home And Family
TCHS
This dog is available through our ADOPTION AMBASSADOR program and is not on-site at the shelter. Say hello to Coco. This smiley girl came into our shelter due to her not getting along with other dogs. Due to this, she will need to go to a home without dogs.
She LOVES fetch and will demand you play with her. After she gets her exercise in (aka fetch) Coco will be your cuddle buddy for the rest of the day! Coco is overweight and would benefit from daily exercise as well as scheduled feeding to help her shed the extra weight! Coco did live with children in her last home and did well with them.
Slow and proper introductions are recommended when introducing new people/children. She does have some separation anxiety and will need an owner willing to give her the attention and time she will need to feel safe. Coco is afraid of fireworks/loud noises. It was said that she has a high prey drive to squirrels in the yard due to this it is not advised she go to a home with cats.
Coco is potty trained and will let you know she needs to go out by pacing at the door. She knows the commands sit, stay, lay down, come, and stay.  She LOVES squeaky toys. Coco loves sleeping in bed with her humans and night.
Could this smart girl be your forever? Any necessary supplies can be purchased at the TCHS Re-Tail Shoppe. Donations and adoption fees help cover the cost of spay/neuter surgeries, microchipping, vaccinating, de-worming, any medical procedures and general care.
MEET AND GREETS CAN BE SCHEDULED AT TCHS by calling 320-252-0896
The Tri-County Humane Society is an independent, nonprofit animal shelter in St. Cloud, MN, providing quality services to people and animals since 1974.
Visit Animals
Monday - Thursday:  12 - 6:00pm
Friday:  12 - 8:00pm
Saturday:  11am - 5:00pm
Sunday:  12 - 5:00pm
Shelter Store Opens Earlier
735 8th Street NE
St. Cloud, MN 56304
LOOK: Here are the pets banned in each state
Because the regulation of exotic animals is left to states, some organizations, including The Humane Society of the United States, advocate for federal, standardized legislation that would ban owning large cats, bears, primates, and large poisonous snakes as pets.
Read on to see which pets are banned in your home state, as well as across the nation.
8 Disappointing Pets All Minnesota Kids Had
5 Tips for Getting Better Gas Mileage