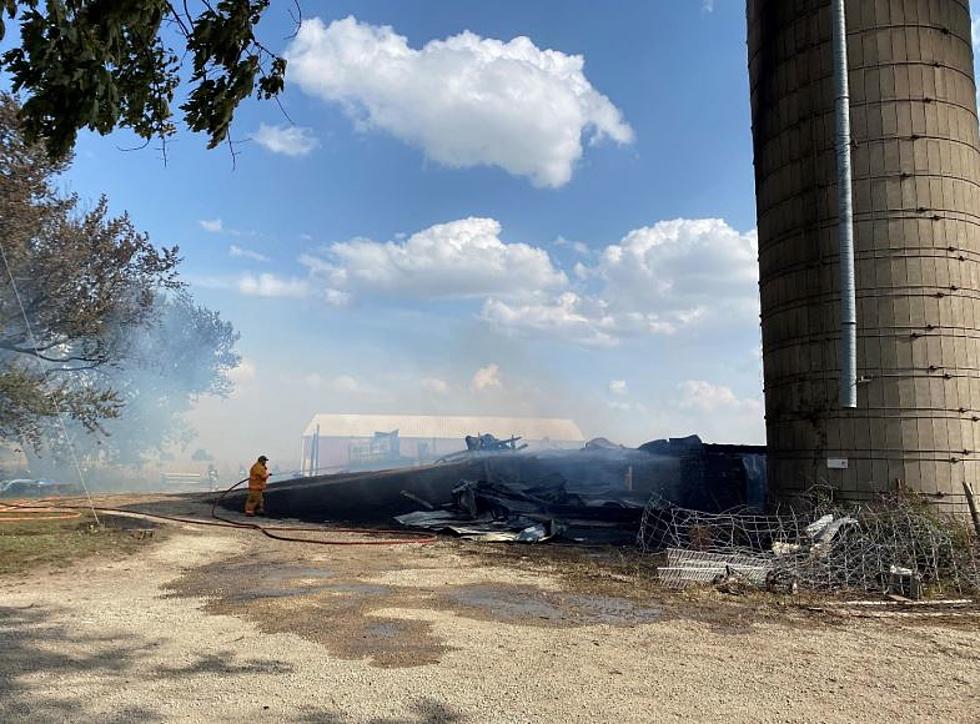 Barn and Another Building Near Eyota Destroyed by Fire
Rochester Fire Dept. photo
Rochester, MN (KROC-AM News) - The Rochester Fire Department responded to a large barn fire near Eyota this afternoon.
A news release says a tanker and crew assisted in shuttling the water to the site and an Engine crew were sent at the request of the Eyota Fire Department, which also received assistance from the Elgin and Dover Fire Departments.
The fire was reported around 1:30 p.m. at a property along Olmsted County Road 9 a little less than 2 miles northwest of Eyota. When they arrived at the scene, the roofs of the barn and an adjacent structure had collapsed due to the fire, and three nearby silos were damaged. The firefighters were able to save a third building used to hold farm implement equipment.
No injuries were reported and information concerning the cause of the fire is not yet available.
15 Historic Buildings in Minnesota that Could be Settings for a Horror Movie
Minnesota has incredible historic buildings but during spooky season, my brain went straight to how eerie these buildings look. Here are 15 historic places around Minnesota that all could be settings for a horror movie. Shout out to Seth, the guy behind
HighwayHighlights.com
, for allowing me to use his photos!
Gallery Credit: Carly Ross