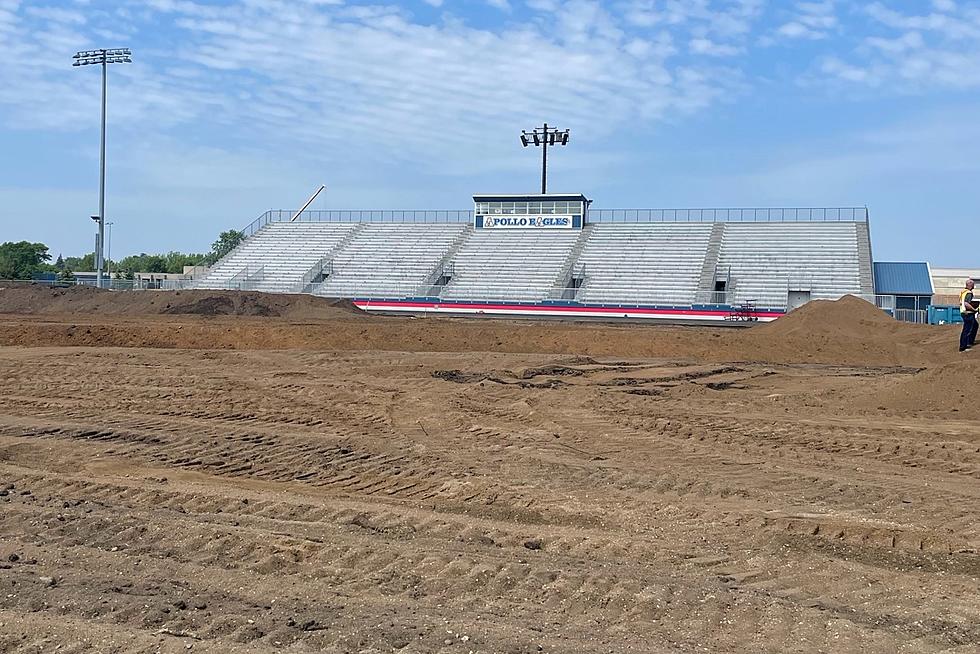 Apollo Field Construction On Schedule
Photo: Apollo High School
ST. CLOUD (WJON News) - Construction is underway on improvements to the Apollo High School field.
In 2020, the St. Cloud Area School Board approved spending up to two million dollars on improvements to the Apollo High School field, with most of the cost going toward the installation of artificial turf.
Justin Skaalerud is the Principal at Apollo High School. He says the work is on time, if not a little early.
The renovations are going great. (We) started week three of work this week. Everything is on track (and) maybe a day or two ahead. So we're off to a great start.
Adding "Sprint Turf" is the highlight of the remodel, but Skaalerud says there are other improvements that will make every sport more comfortable. The track will be resurfaced, improvements will be made to the high jump, long jump, and pole vault areas, and a new video screen will be added.
An effort was made to include the field lines for all sports that will use the stadium, including football, soccer, and lacrosse.
We were very intentional to make sure that all of our activities that are out there will have their lines identified on the field, it was I would say one of the more complex parts of a process. When you look at our fields, you'll see it's got the full football field, it has a full soccer field, and it also has a full lacrosse field on it. And that can be accomplished by using some different colors of lines. All of the fields will be fully marked for all the activities.
In addition to fieldwork, spectators will notice some improvements as well. Lighting has been added to the walkways from the stadium to the parking lot, and a new video scoreboard with an embedded sound system will add to the experience for everyone.
If construction remains on schedule, the new field will be completed on September first.
The first game, a girls' soccer match, is set for September fifth.